Nagpur: After BJP president Nitin Gadkari, a three-member RSS team led by senior leader Ram Madhav will visit China on the invitation of an NGO.
The visit will take place from February 22 to Feruary 27, Madhav told The Indian Express. "We have been invited by Chinese Association for International Friendship and Co-operation. Its aim is to reduce truct deficit between the two countries, increase co-operation and increase people-to-people contact," he said. Akhil Bharatiya Vidyarthi Parishad organising secratary Sunil Ambekar and RSS Videsh Vibhag co-convenor Shyam Parande will accompany Madhav.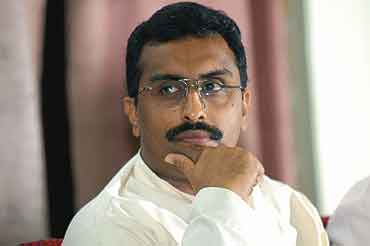 "We will be visiting Beijing, Hainan and Shanghai where we will meet institutions, think-tank leaders and media leaders," Madhav said.
On the reason for accepting the invite from a country that RSS has been critical of, Madhav said, "That's why we are going. We have some strong views on Indo-China relationship and it gives us the opportunity to articulate our views there. And we have always welcomed people-to-people contact." Asked if this had something to do with Gadkari's visit, Madhav said, "It was a political visit. Ours is a non-political one."
Source: INDIAN EXPRESS
(http://www.indianexpress.com/news/3-member-RSS-team-to-visit-China-from-February-22/752047/)