Sriharikota (Anhdra Pradesh): At 5.47am early morning of Thursday, Indian Space Research Organisation ISRO has created another history as Polar Satellite Launch Vehicle PSLV C-19 carrying India's First Indigenous Radar Imaging Satellite RISAT-1 successfully lifted off from Sriharikota Spaceport. The launch was scheduled at 5.47 am on April 26 from the Satish Dhawan Space Centre at Sriharikota in Andhra Pradesh.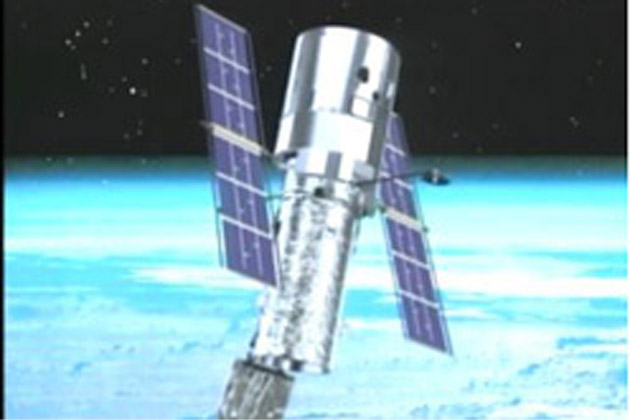 India currently depends on images from a Canadian satellite as domestic remote sensing spacecraft cannot take pictures of the ground during cloud cover.
"This (Radar Imaging Satellite or RISAT-1) is about 1,850 kg. So this will be heaviest satellite lifted by a PSLV (Polar Satellite Launch Vehicle)," ISRO Chairman K Radhakrishnan had earlier said.
The approved cost of RISAT-1, including its development, is Rs 378 crore, while Rs 120 crore has been spent to build the rocket (PSLV-C19), making it a Rs 498-crore mission.
The satellite carries a C-band Synthetic Aperture Radar (SAR) payload, operating in a multi-polarisation and multi-resolution mode to provide images with coarse, fine and high spatial resolutions.
With 11 remote sensing/earth observation satellites orbiting in the space, India is a world leader in the remote sensing data market. The 11 satellites are TES, Resourcesat-1, Cartosat-1, 2, 2A and 2B, IMS-1, Risat-2, Oceansat-2, Resourcesat-2 and Megha-Tropiques.
Risat-1's synthetic aperture radar (SAR) can acquire data in C-band and would orbit the earth 14 times a day.
In 2009, ISRO had launched 300 kg Risat-2 with an Israeli built SAR enabling earth observation in all weather, day and night conditions.