Aranmula Airport Project to severely affect Western Ghat Ecology; says RSS in Kochi Baitak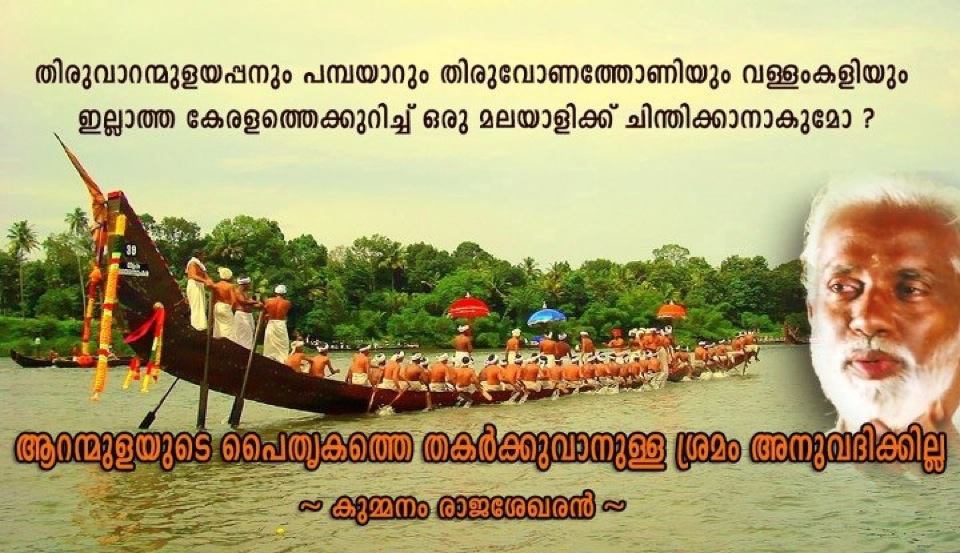 Kochi July 02: The Rashtriya Swayamsevak Sangh (RSS) has alleged that various religious organisations and political parties are trying to sabotage the Madhav Gadgil panel report recommendations.
At the three-day state conference held in Kochi last week on June 28, 29 and 30, RSS leaders had decided to carry out mass campaigns for the protection of environment.
In a press release, the RSS leadership stated that catastrophe that hit Uttarakhand should be considered as warning for the state regarding nature conservation. "Till now, no government has come up with environment-based development programmes in the state," they said.
The RSS was also critical regarding the Aranmula Airport project. According to the organisation, the Aranmula project will have severe impact on the flora and fauna of the area as it is part of Western Ghats.
The implementation of the project will disturb the environmental balance in the area, which will consequently trigger calamities like that happened in Uttarkhand, they said.
Kummanam Rajasekharan leads the protest:
Earlier since January, Kummanam Rajasekharan, who is spearheading the agitation against Aranmula airport project, had challenged the Chief Minister to a public debate to prove his point that the general public are supporting the project. Dismissing Oommen Chandy's contention that the state government decided to go ahead with the project, because of favorable public opinion, Kummanam said that statement is simply deceitful, completely false and devoid of any logic.
Kummanam pointed out that the Legislature Committee on Environment, comprising of nine MLAs had reported against the project as they knew what the public mood was. "The government decision, in fact, undermines the credibility and lowers the stature of the Legislature Committee," he said.
(With Inputs from http://newindianexpress.com/cities/kochi/Attempt-to-sabotage-gadgil-report-RSS/2013/07/02/article1663181.ece )