Haridwar Sept 1: Yoga guru Ramdev, facing charges of violating foreign exchange regulations, today said he hasn't done anything wrong or illegal. "I have not done anything wrong or illegal. During my two-decade-long public life, I have replied to all questions raised about me with ample proof," Ramdev told to reporters at Haridwar.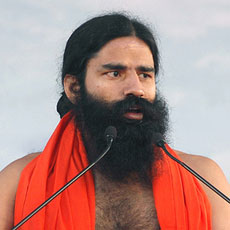 He said he is yet to get a notice from the Enforcement Directorate and he would reply to it once he receives it.
The ED has registered a case against him and his trusts on the basis of a report from the RBI and inputs from abroad on alleged "suspicious" financial transactions involving Ramdev's trusts.
Source: HT