HUBLI: 'Come out of Romantic Mood; have strategic approach with neighbors', Ram Madhav slams UPA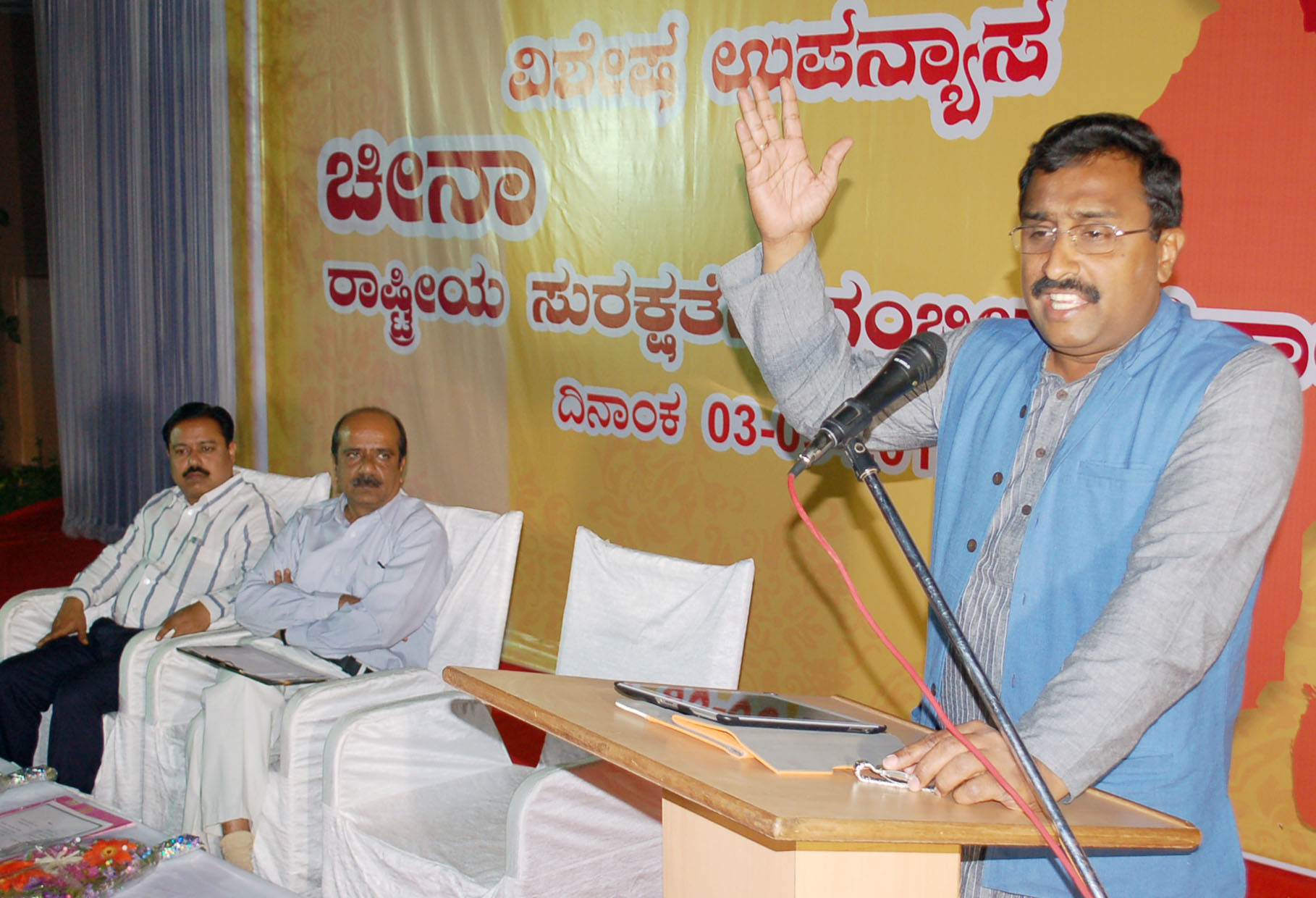 Hubli, March 03. 2013: Indian political leadership should come out of its romantic mood, and it should establish a specific strategic approach with neighboring countries; said RSS leader Ram Madhav at Hubli this evening.
Ram Madhav, Akhil Bharatiya Sah Sampark Pramukh of RSS was addressing an select audience on 'China's threat on India's national security' at Hubli in a programme organised by Seva Bharati trust.
'Most of the nations in the world will communicate with neighbors without giving up the strategic approach. They will a specific strategy, But in India, the case id different. The political leadership is failed
in these issues. Only through attractive-melodious slogans, or soft words we cant expect faith from neighbors. We should come out of this mindset', said Ram Madhav.
(Detailed text will be uploaded later).
The programme was presided by Dr Ashok Shettar of BVB Engineering College, Hubli. Dr Raghu Akmanchi, Chief of Seva Bharati trust delivered key note address. RSS Senior functionaries including Gopal Chetttiyar, Ramachandra Kasaragod and many others attended the event.