Exploitation of resources taking toll on nature: RSS chief Bhagwat at Deendayal Memorial Lecture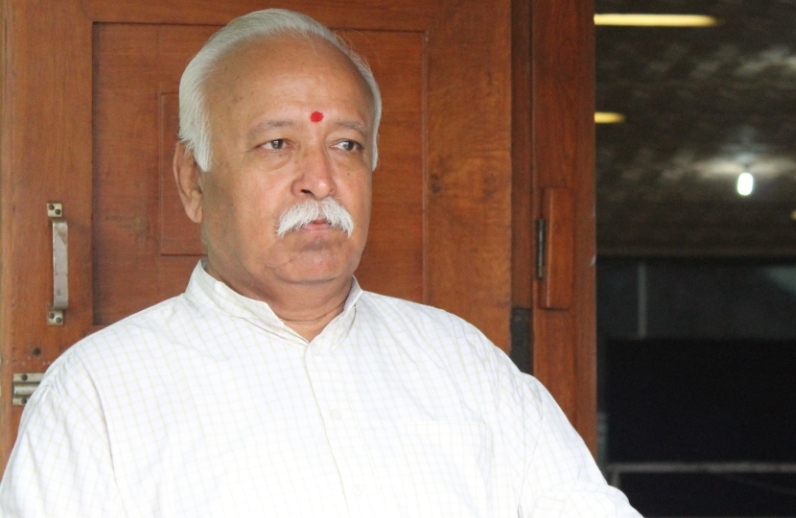 New Delhi, Oct 3:  RSS chief Mohan Bhagwat today said progress in science had empowered human beings immensely but exploitation of natural resources was taking a huge toll on environment and nature.
Mohan Bhagwat said this at the Deen Dayal Upadhyaya memorial lecture here which was attended by NDA convenor Sharad Yadav, BJP leaders Vasundhara Raje Scindia, Vijay Goel and others.
"Wherever there is development, maximum agitations by environmentalists also take place there. If the world thinks that if there has to be development, one cannot worry too much about environment…Progress may be having its benefits, but
problems also arise. A lot damage is done to the air, land and water," Bhagwat said.
"The process of development also displaces traditional inhabitants of that area. They are then not properly rehabilitated. There is dissatisfaction and strife. On these issues politics moves, but also does terror. It is happening all over the world," Mohan Bhagwat said.
The RSS chief said that globalisation had made the world a smaller place and this had also resulted in a conflict between diversity and globalisation forces. "What may be in my interest may not necessarily be in the interest of a forest dweller. The excavation of mineral that is buried in a forest may suit me but it will displace the inhabitants of that area," Bhagwat said.
"The forest dweller may be told by urban residents that their way of life is superior but he may not wish to agree. It is like a circus lion telling a jungle lion to join him," he said.
Bhagwat said the conflicts to create uniformity in a globalised world were driving politics and terrorism. He said the challenge was to accommodate diversity in a globalised world. He also said science had made man very powerful but this knowledge was put to also had huge implications.
(Inputs from Business Standard and PTI)