Newdelhi Jan 25: Padma Awards for 2012 was announced on the eve of the 63rd Republic day on Wednesday. The President of India, Pratibha Patil, has approved 109 awards.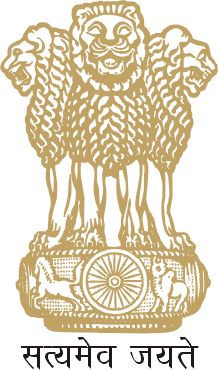 Padma Vibhushan
1. Shri K G Subramanyan Art-Painting & Sculpture West Bengal
2. Late Shri Mario De Miranda Art-Cartoonist Goa*
3. Late (Dr.)Bhupen Hazarika Art- Vocal Music Assam*
4. Dr. Kantilal Hastimal Sancheti Medicine – Orthopedics Maharashtra
5. Shri T V Rajeswar Civil Service Delhi
Padma Bhushan
1. Smt. Shabana Azmi Art – Cinema Maharashtra
2. Shri Khaled Choudhury Art – Theatre West Bengal
3. Shri Jatin Das Art – Painting Delhi
4. Pandit Buddhadev Das Gupta Art – Instrumental Music – Sarod West Bengal
5. Shri Dharmendra Singh Deol alias Dharmendra Art – Cinema Maharashtra
6. Dr. Trippunithwra Viswanathan Gopalkrishnan Art – Classical vocal and instrumental music Tamil Nadu
7. Ms. Mira Nair Art – Cinema Delhi
8. Shri M.S. Gopalakrishnan Art – Instrumental Music-Violin Tamil Nadu
9. Shri Anish Kapoor Art – Sculpture UK*
10. Shri Satya Narayan Goenka Social Work Maharashtra
11. Dr. (Judge) Patibandla Chandrasekhar Rao Public Affairs Germany*
12. Shri George Yong-Boon Yeo Public Affairs Singapore*
13. Prof. Shashikumar Chitre Science and Engineering Maharashtra
14. Dr. M S Raghunathan Science and Engineering Maharashtra
15. Shri Subbiah Murugappa Vellayan Trade and Industry Tamil Nadu
16. Shri Balasubramanian Muthuraman Trade and Industry Maharashtra
17. Dr. Suresh H. Advani Medicine – Oncology Maharashtra
18. Dr. Noshir H Wadia Medicine-Neurology Maharashtra
19. Dr. Devi Prasad Shetty Medicine-Cardiology Karnataka
20. Prof. (Dr.) Shantaram Balwant Mujumdar Literature and Education Maharashtra
21. Prof. Vidya Dehejia Literature and Education USA*
22. Prof. Arvind Panagariya Literature and Education USA*
23. Dr. Jose Pereira Literature and Education USA*
24. Dr. Homi K. Bhabha Literature and Education UK *
25. Shri N Vittal Civil Service Kerala
26. Shri Mata Prasad Civil Service Uttar Pradesh
27. Shri Ronen Sen Civil Service West Bengal
Padma Shri
1. Shri Vanraj Bhatia Art – Music Maharashtra
2. Shri Zia Fariduddin Dagar Art – Music – vocal Maharashtra
3. Smt. Nameirakpam Ibemni Devi Art – Music- Khongjom Parba Manipur
4. Shri Ramachandra Subraya Hegde Chittani Art – Yakshagana dance drama Karnataka
5. Shri Moti Lal Kemmu Art – Playwright Jammu and Kashmir
6. Shri Shahid Parvez Khan Art – Instrumental Music-Sitar Maharashtra
7. Shri Mohan Lal Kumhar Art – Terracotta Rajasthan
8. Shri Sakar Khan Manganiar Art – Rajasthani Folk Music Rajasthan
9. Smt. Joy Michael Art – Theatre Delhi
10. Dr. Minati Mishra Art – Indian Classical Dance-Odissi. Orissa
11. Shri Natesan Muthuswamy Art – Theatre. Tamil Nadu
12. Smt. R. Nagarathnamma Art – Theatre Karnataka
13. Shri Kalamandalm Sivan Nambootiri Art – Indian Classical Dance- Kutiyattam Kerala
14. Smt. Yamunabai Waikar Art – Indian Folk Music-Lavani. Maharashtra
15. Shri Satish Alekar Art – Playwright Maharashtra
16. Pandit Gopal Prasad Dubey Art – Chhau dance and choreography Jharkhand
17. Shri Ramakant Gundecha # Art – Indian Classical Music- Vocal Madhya Pradesh
Shri Umakant Gundecha # Art – Indian Classical Music- Vocal Madhya Pradesh
18. Shri Anup Jalota Art-Indian Classical Music- Vocal Maharashtra
19. Shri Soman Nair Priyadarsan Art – Cinema- Direction Kerala
20. Shri Sunil Janah Art-Photography Assam
21. Ms. Laila Tyebji Art-Handicrafts Delhi
22. Shri Vijay Sharma Art-Painting Himachal Pradesh
23. Smt. Shamshad Begum Social Work Chattisgarh
24. Smt. Reeta Devi Social Work Delhi
25. Dr. P.K. Gopal Social Work Tamil Nadu
26. Smt. Phoolbasan Bai Yadav Social Work Chattisgarh
27. Dr. G. Muniratnam Social Work Andhra Pradesh
28. Shri Niranjan Pranshankar Pandya Social Work Maharashtra
29. Dr. Uma Tuli Social Work Delhi
30. Shri Sat Paul Varma Social Work Jammu and Kashmir
31. Smt.Binny Yanga Social Work Arunachal Pradesh
32. Shri Yezdi Hirji Malegam Public Affairs Maharashtra
33. Shri Pravin H. Parekh Pubic Affairs Delhi
34. Dr. V. Adimurthy Science and Engineering Kerala
35. Dr. Krishna Lal Chadha Science and Engineering – Agriculture Delhi
36. Prof. Virander Singh Chauhan Science and Engineering Delhi
37. Prof. Rameshwar Nath Koul Bamezai Science and Engineering Jammu and Kashmir
38. Dr. Vijaypal Singh Science and Engineering – Agricultural Research Uttar Pradesh
39. Dr. Lokesh Kumar Singhal Science and Engineering Punjab
40. Dr. Yagnaswami Sundara Rajan Science and Engineering Karnataka
41. Prof. Jagadish Shukla Science and Engineering USA*
42. Ms. Priya Paul Trade and Industry Delhi
43. Shri Shoji Shiba Trade and Industry Japan*
44. Shri Gopinath Pillai Trade and Industry Singapore*
45. Shri Arun Hastimal Firodia Trade and Industry Maharashtra
46. Dr. Swati A. Piramal Trade and Industry Maharashtra
47. Prof. Mahdi Hasan Medicine-Anatomy Uttar Pradesh
48. Dr. Viswanathan Mohan Medicine – Diabetology Tamil Nadu
49. Dr. J. Hareendran Nair Medicine – Ayurveda Kerala
50. Dr. Vallalarpuram Sennimalai Natarajan Medicine – Geriatrics Tamil Nadu
51. Dr. Jitendra Kumar Singh Medicine – Oncology Bihar
52. Dr. Shrinivas S. Vaishya Medicine-Healthcare Daman and Diu
53. Dr. Nitya Anand Medicine – Drugs Research Uttar Pradesh
54. Late Dr. Jugal Kishore Medicine – Homoeopathy Delhi *
55. Dr. Mukesh Batra Medicine-Homeopathy Maharashtra
56. Dr. Eberhard Fischer Literature and Education Switzerland*
57. Shri Kedar Gurung Literature and Education Sikkim
58. Shri Surjit Singh Patar Literature and Education – Poetry Punjab
59. Shri Vijay Dutt Shridhar Literature and Education – Journalism Madhya Pradesh
60. Shri Irwin Allan Sealy Literature and Education Uttarakhand
61. Ms. Geeta Dharmarajan Literature and Education Delhi
62. Prof. Sachchidanand Sahai Literature and Education Haryana
63. Smt. Pepita Seth Literature and Education Kerala
64. Dr. Ralte L. Thanmawia Literature and Education Mizoram
65. Shri Ajeet Bajaj Sports – Skiing Delhi
66. Smt. Jhulan Goswami Sports – Women's Cricket West Bengal
67. Shri Zafar Iqbal Sports-Hockey Uttar Pradesh
68. Shri Devendra Jhajrija Sports – Athletics- Paralympics Rajasthan
69. Shri Limba Ram Sports – Archery Rajasthan
70. Shri Syed Mohammed Arif Sports – Badminton Andhra Pradesh
71. Prof. Ravi Chaturvedi Sports- Commentary Delhi
72. Shri Prabhakar Vaidya Sports-Physical Education Maharashtra
73. Shri T. Venkatapathi Reddiar Others-Horticulture Puducherry
74. Dr. K. (Kota) Ullas Karanth Others-Wildlife Conservation and Environment Protection Karnataka
75. Shri K Paddayya Others-Archaeology Maharashtra
76. Shri Swapan Guha Others-Ceramics Rajasthan
77. Dr. Kartikeya V. Sarabhai Others – Environmental Education Gujarat
Note: * indicates awardees in the category of Foreigners / NRIs/ PIOs/ Posthumous.
# indicates duo case.