Hubli Bathed in Saffron; Overwhelming Response for Patha Sanchalan from Citizens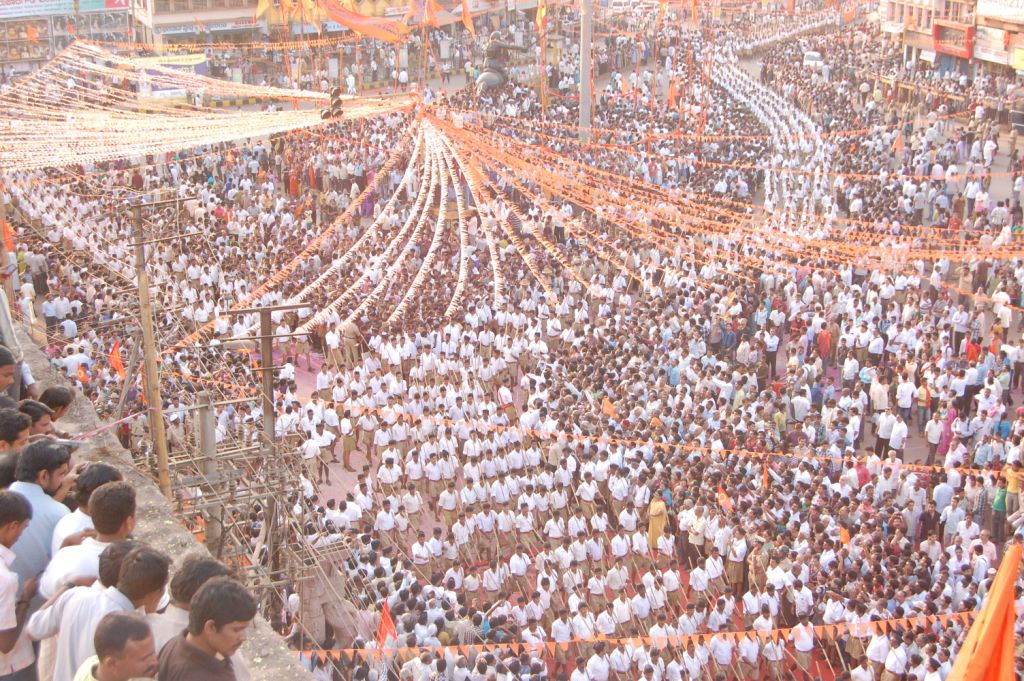 Vijaya Nagar, Hubli: The town of Hubli was swathed in saffron owing to the Path Sanchalan or Route March held as part of Hindu Shakti Sangama. The Sanchalan received an overwhelming response from citizens. It was carried out in different parts of Hubli and Dharvad, with 4 different groups consisting of 5000-8000 Swayamsevaks in each. 3 other Sanchalans also joined in a confluence at the Kitturu Chennamma Circle, Hubli.
Thousands of citizens teemed on both sides of the entire stretch of roadway to welcome Swayamsevaks with flowers, slogans and saffron flags. Slogans of Vande Matharam and Bharat Mata ki Jai reverberated eternally.