India's reputed missile scientist VJ Sundaram was presiding over the valedictory ceremony of Hindu Shakti Sangama-2012.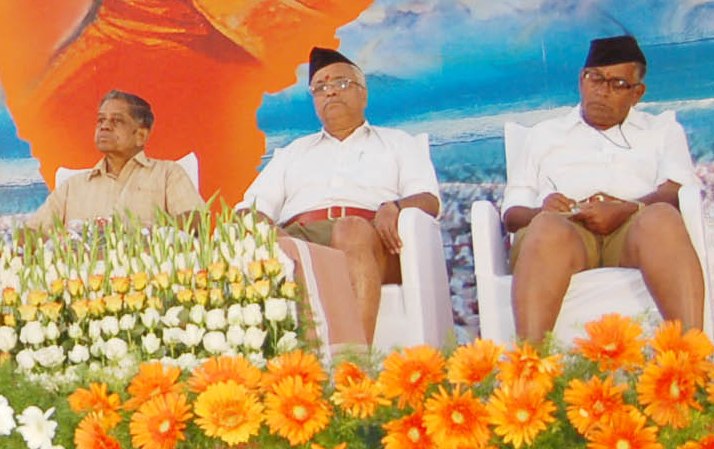 Hubli Jan 29:In his presidential speech veteran scientist L.G. Dr V J Sundaram said "India got political freedom in 1947, but it was not economical. We had problem in several sectors, later we successfully achieved green revolution, white revolution and technological revolution. India has proved its potentiality in technology; our missile technology is one of the best on the world. In construction of Pruthvi Missile, I realised the strength of India being its project director".
"India has made many missiles, army weapons indigenously. We proved our strength capacity in each sector in LAC. Dr Kalam was one of key man in this regard. " said Dr V J Sundaram.
"I admire the discipline of RSS Swayamsevaks. The need of the hour is a social or public discipline to make our country prosperous. The 3 years working plan of RSS in organising this Hindu Shakti Sangama is executed well here" he added.
The event was presided by scientist L.G. Dr V J Sundaram. Sri Rajayogeendra Mahaswamy, RSS General Secretary Suresh Bhaiyyaji Joshi, Kshethreeya Sanghachalak Justice Parvat Rao, Pranth Sanghachalak Dr Khageshan Pattana Shetty, President of Working Committee Sathish Jagajinni were present on the dais.