New Delhi June 29: The Indian Army appears to be caught in the cross-hairs of a big new controversy – in 2008, it may have acted too quickly in accepting that a serving military intelligence officer, Lt Col Prasad Purohit, was linked to a right-wing terror group.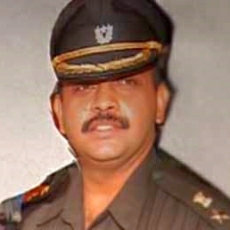 In 2008, a bomb exploded on a Friday evening near a mosque in the town of Malegaon, killing six people. One month later, the Anti-Terror Squad (ATS) in Maharashtra said a group of Hindu right-wing radicals was to blame. Lt Col Purohit, who was posted in Pachmarhi in Madhya Pradesh, and was undergoing an Arabic Language course, was accused and arrested.
The Army, without conducting an immediate court of inquiry, handed him over to the ATS. Later, it did order a court of inquiry but did not allow Lt Col Purohit to cross-examine witnesses.
Two years later, under orders from the Armed Forces Tribunal, the Army restarted the court of Inquiry.
Now, more than 50 army personnel have testified that the Army may have wrongly handed over Lt Col Purohit to the Anti-Terror Squad without conducting its own investigation. Lt Col Purohit, who has been in a jail in Taloja in Mumbai, was allowed to cross-examine witnesses in Mumbai.
Many said that he was actually an infiltrator and not a conspirator, who had been assigned to collect evidence and details of right-wing terror groups.
From the very beginning, Lt Col Purohit has claimed that he had kept his bosses informed of his activities which included attending meetings of the Abhinav Bharat.
But if the officer was operating on behalf of the military, the Army has to figure out why his tip-offs on rising right-wing extremism in areas like Nashik, Malegaon were not shared with other agencies.
There's also the issue of why the Army or civil agencies like the ATS did not hold its own investigation.
Lt Col Purohit has also accused a colonel in Military Intelligence of colluding with civilian intelligence agencies to detain him without any arrest warrant and torture him. The Colonel, Purohit says, wanted to score brownie points and earn award etc.
The Army, however, says the Colonel in question was officially deputed to liaise with civil agencies.
Source: http://www.ndtv.com/article/india/malegaon-blast-did-army-go-wrong-in-lt-colonel-purohit-s-case-237826