Bangalore Sept 28: Nation remembers legendary patriot Bhagat Sing on his 104th birth anniversary today.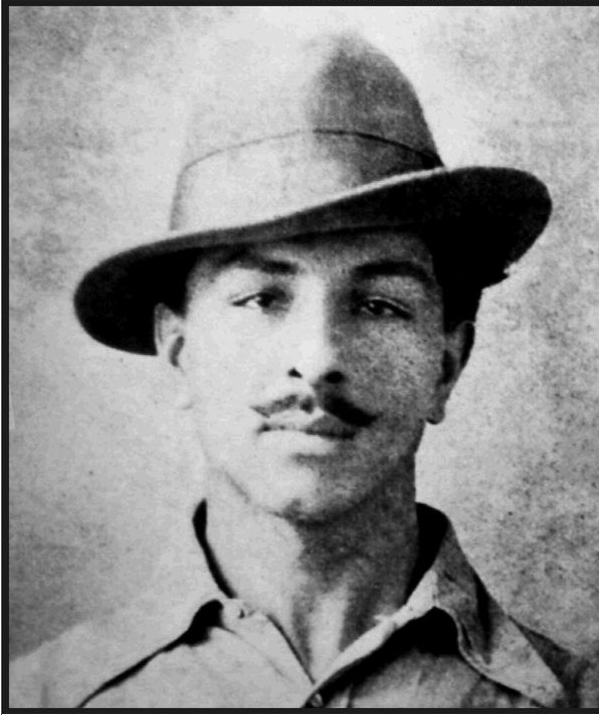 Bhagat Singh (28 September 1907 – 23 March 1931) was an Indian freedom fighter, considered to be one of the most influential revolutionaries of the Indian independence movement. He is often referred to as Shaheed Bhagat Singh (the wordshaheed meaning "martyr").
Born to a Jat  Sikh family which had earlier been involved in revolutionary activities against the British Raj, Singh, as a teenager, became an atheist and had studied European revolutionary movements. He also became attracted to anarchism and marxist ideologies. He became involved in numerous revolutionary organizations. He quickly rose through the ranks of the Hindustan Republican Association (HRA) and became one of its leaders, and was influencial in changing its name to the Hindustan Socialist Republican Association (HSRA), which emphasises his socialist outlook.  Singh gained support when he underwent a 41-day fast in jail, demanding equal rights for Indian and British political prisoners. He was hanged for shooting a police officer in response to a police lathi charge leading to the demise of veteran freedom fighter Lala Lajpat Rai. His legacy prompted youths in India to begin fighting for Indian independence and contributed to the rise of socialism in India.