Shriharsha, Manjeshwara
"The soul of India lives in the villages", as our country's great leader Mahatma Gandhi once remarked, real growth and development of our nation comes from our villages. The foundation of rural development is the panchayath. They serve as both social and economic development engines in rural areas in addition to being local governing entities. Today we stand on 30th anniversary of historical amendment of 73rd and 74th CAA – "Grassroots of Democracy"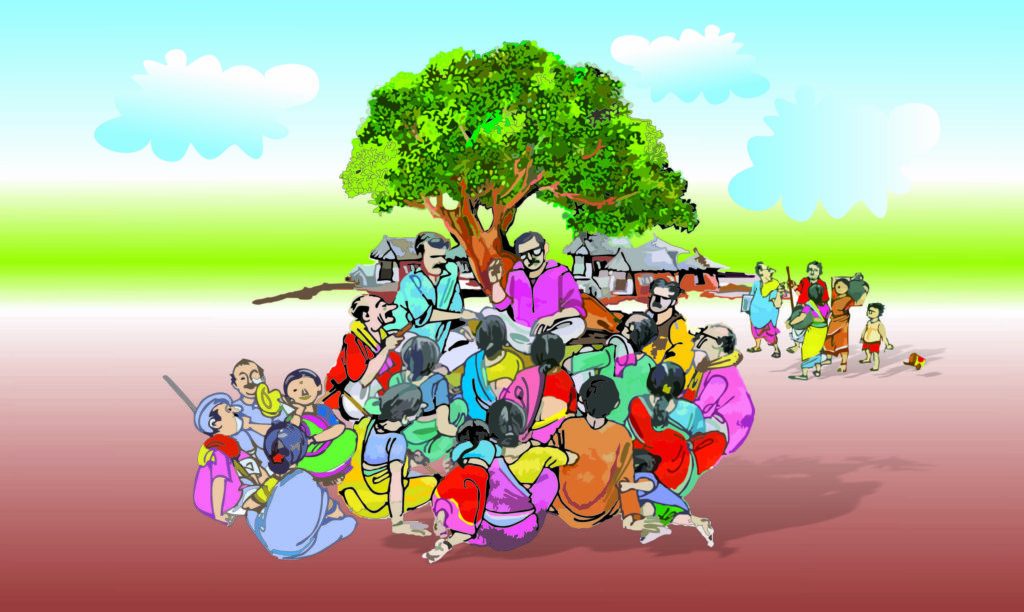 Evolution of Panchayath raj in India
The Gupta Empire was divided into minor regions known as "deshakhadakarn" in the ancient India. The Chola empire was divided into 8 "Mandaras" or regions. Local organizations like Municipalities and District Boards were established by the British. Decentralized government became necessary after India attained independence in 1947, and the Indian Constitution encompassed provisions for Panchayath in the Seventh Schedule. The first Panchayati Raj Act, which established Panchayath as local self-government organizations, was passed in 1959. The 73rd Amendment Act, passed in 1992, allowed for the creation of Panchayats at the village, block, and district levels. With the passage of the 73rd Amendment Act in 1992, Panchayats were enabled to be implemented at the village, block, and district levels.
According to National Statistical Office report, percentage of youths from 15-29 years constitutes 27.2% of total population of India (as of 2021). As Ban Ki-Moon, former UN Secretary General once said "Youths are not only the future, but also the present. They are not merely resources to be used; they are also agents of change, innovators, and value-makers." Young people lay the groundwork for success and develop nations. Youth should take part in this grass-roots administration because they are aware of the strengths and issues in their community, are bursting with enthusiasm, and are motivated by a desire to help their neighbours. Youths can serve as a link between the older and younger generations, ensuring that both are represented in the process of making decisions.
Mahatma Gandhi saw panchayath to be a way of life rather than merely a set of political agreements. Utilizing local resources and the youth's clever intelligence in the administration is crucial to the growth of panchayath Raj. Gandhi pushed for the distribution of power to the rural populace because he firmly believed in "Grama Swaraj." Youth involvement in Panchayats can also aid in tackling some of the immediate problems that rural communities confront, such as unemployment, a lack of educational opportunities, and unaccess to healthcare. They can think of creative answers to these issues and work to put those solutions into practice.
A wonderful example comes from Punsari Panchayat of Gujarat. A young aspiring youth Himanshu Patel with an aspiration of transforming the village through government machinery becomes Sarpanch (Head of Panchayat) of the village. A village of six thousand people in a thousand five hundred houses were fully electrified, good roads were built, village was fully secured through CCTV's, complete Wi-Fi connection, schools with smart facility and so on. This village was recognised as a Model Village by central government in 2014, thanks to young aspiring Himanshu Patel, a real changemaker.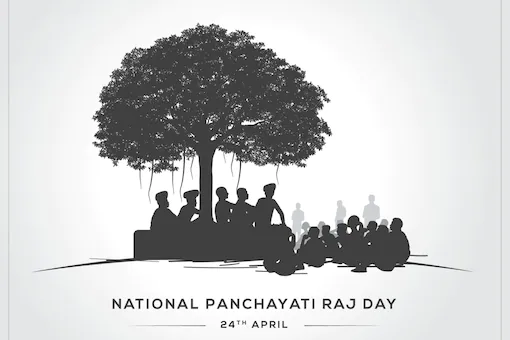 Initiatives
In order to create a responsive, accountable, and democratically elected government, a Pre-Election Voter Awareness Campaign (PEVAC) educates citizens about the significance of voting. According to a 1990 study conducted by NYKS for the programme evaluation organization of the planning commission, "Youth clubs working in the village create awareness among village youth and provide to be the backbone of panchayath who find their association a must for village development program." In order to help the youth develop their leadership abilities and have an understanding of how the Panchayath system works, training and mentoring program must be made available to them.
According to Kiran Bedi, by involving adolescents in panchayath, we can foster a culture of civic engagement and responsibility that will enhance India for subsequent generations. According to Yuva Vikas Mandal, Kurukshetra, the youth in their village have prohibited alcohol, held blood donation drives, and participated in tree planting at the local level with the assistance of the village panchayath. The nation's democracy would be strengthened as the panchayath is strengthened.
As Mahatma Gandhi quoted, "If we would see our dream of Panchayat Raj, i.e., true democracy realized, we would regard the humblest and lowest Indian as being equally the ruler of India with the tallest in the land," 'rule of the people' is distant dream if the youths are not inclusive in democratic process in the grassroot level. Hope the young energies are channelised in right direction.