Kasaragod: One lakh people participated in massive protest rally against demolition of Kumble Temple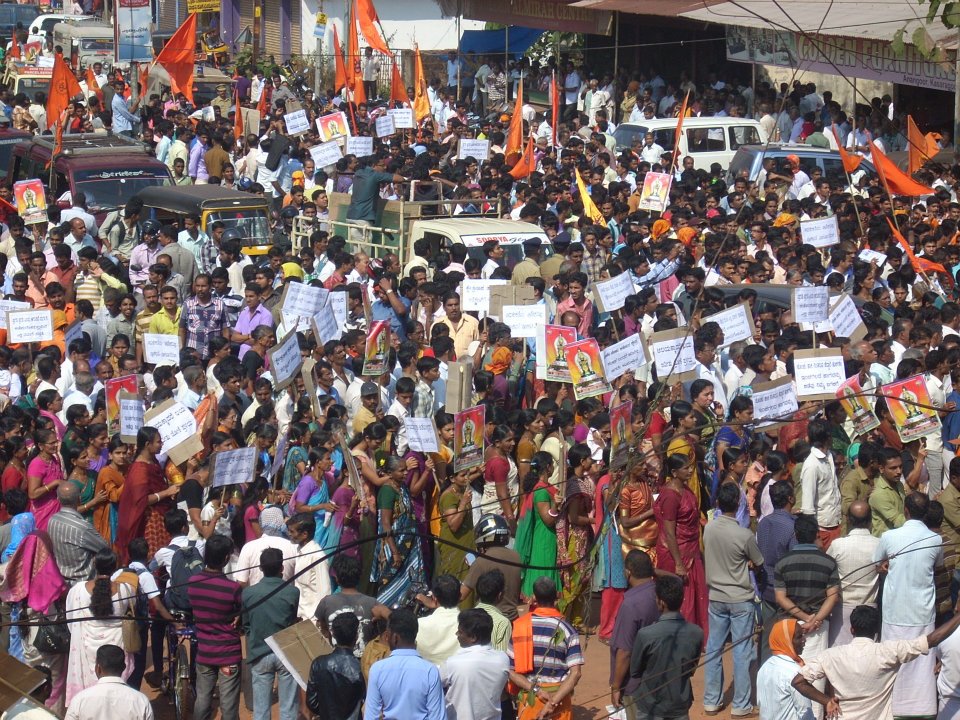 Kumble- Kasaragod, January 24: Protesting against demolition of Sri Kumble Kanipur Gopalakrishna Temple, pro-hindu organisations demonstrated a massive rally in Kasaragod city. There was a march organised which began from Kumble ended at Kasaragod, over one lakh public from Kasaragod participated in this protest.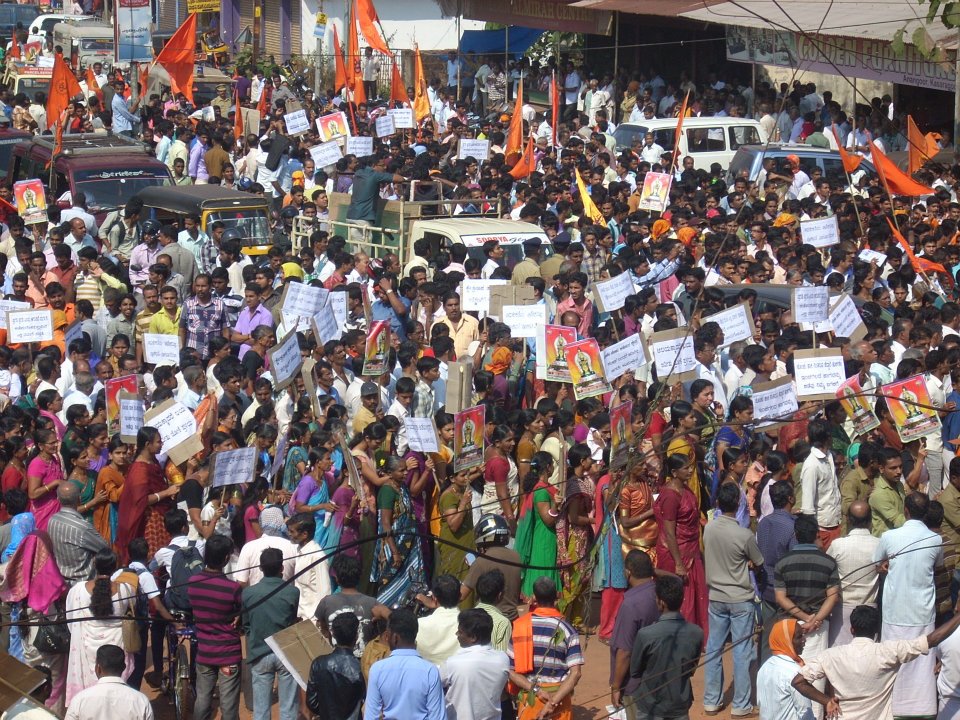 Sri Pejawar Vishweshwara Swamiji of Udupi, Sri Delampady Balakrishna Tantri of Agalpady, several other socio-religious leaders, Subbayya Shetty, Convenor of Temple conservation committee, Congress MLA's N.A.Nellikkunnu and PB Abdul Razak, BJP leaders Surendran, Ramesh and others headed the protest rally.
Raising above vote bank politics, all Socio-Political leaders representing all classes of social spectrum, indulged in this rally to strengthen the voice of a common man.
As a part of road widening in NH-17, the Kanipur Kumble Gopalakrishna Temple was facing a threat of extinction. Situated at a narrow place in between Arabian Sea and Temple, the National Highway Authorities decided to demolish the temple, as per the sources.
Self inspired public shown registered their protest coming to the streets.  There was a picketing at the office of the District Collector, Kasaragod. The protesters submitted a memorandum signed by several religious heads.