Agra, UP A unique temple titled 'Rashtra Mandir' that is dedicated to India's freedom fighters and social workers has been opened at the Mankameshwar temple complex here on Sunday. The temple was inaugurated by Indian Army chief General VK Singh.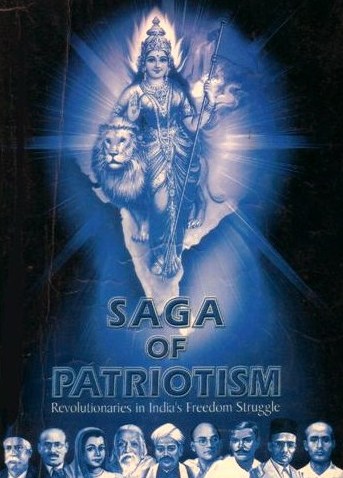 The Rashtra Mandir is a temple in the name of people like Mahatma Gandhi, Mother Teresa, Annie Besant and Bhagat Singh.
Mahant Har Har Puri, who is the brain behind the shrine said, "Nationalism today has to be the foundation of religion. Those who sacrificed their lives preaching sermons and values to ensure freedom with dignity for us have to be revered like gods and it is our duty to inculcate these values in our younger generation."
The temple was opened in the presence of Gandhians from America, Britain and Japan.
"The idea is people who visit the temple should return convinced that violence does not pay, and there are more important things in this world to fight for than petty politics," said Yogesh Puri, a key organiser.
The temple is designed simply with portraits of freedom fighters put up in the backdrop of the national flag.
"The moment you see all the great men together, your head automatically bows down in reverence and awe," commented culture critic Mahesh Dhakar.
The inspiring portraits of Chandra Shekar Azad, Bhagat Singh, Ashfaq Ullah Khan, Tilak, Malviya, Mother Teresa, leave a deep imprint on visitors to the temple, which is walking distance from Agra Fort, right in the heart of the city.
"Just as we revere and worship our ancestors during the pitr paksh, we must also do the same with these great men and women who have done so much for humanity. We look at them with respect as gods; their ideas will fuel our actions," said Vijay Kumar Handa of the Gandhi Hindustani Sahitya Sabha, Delhi.
Handa further said, "Very soon 100 Japanese kids will take to spinning on the charkha as a daily ritual. We are getting messages from China and other countries. Fed up with violence and senseless brutalities often resulting from mindless pursuit of materialism, more and more young people were seeing reason in what Gandhi said, did or wrote."
General V.K. Singh had visited the Mankameshwar temple last year and conducted some special puja. The idea of a Rashtra Mandir had excited him and he promised to open the temple when it was completed.
(Source: Newsbharati)