Rashtriya Seva Bharati's website launched by RSS General Secretary Bhaiyyaji Joshi at New Delhi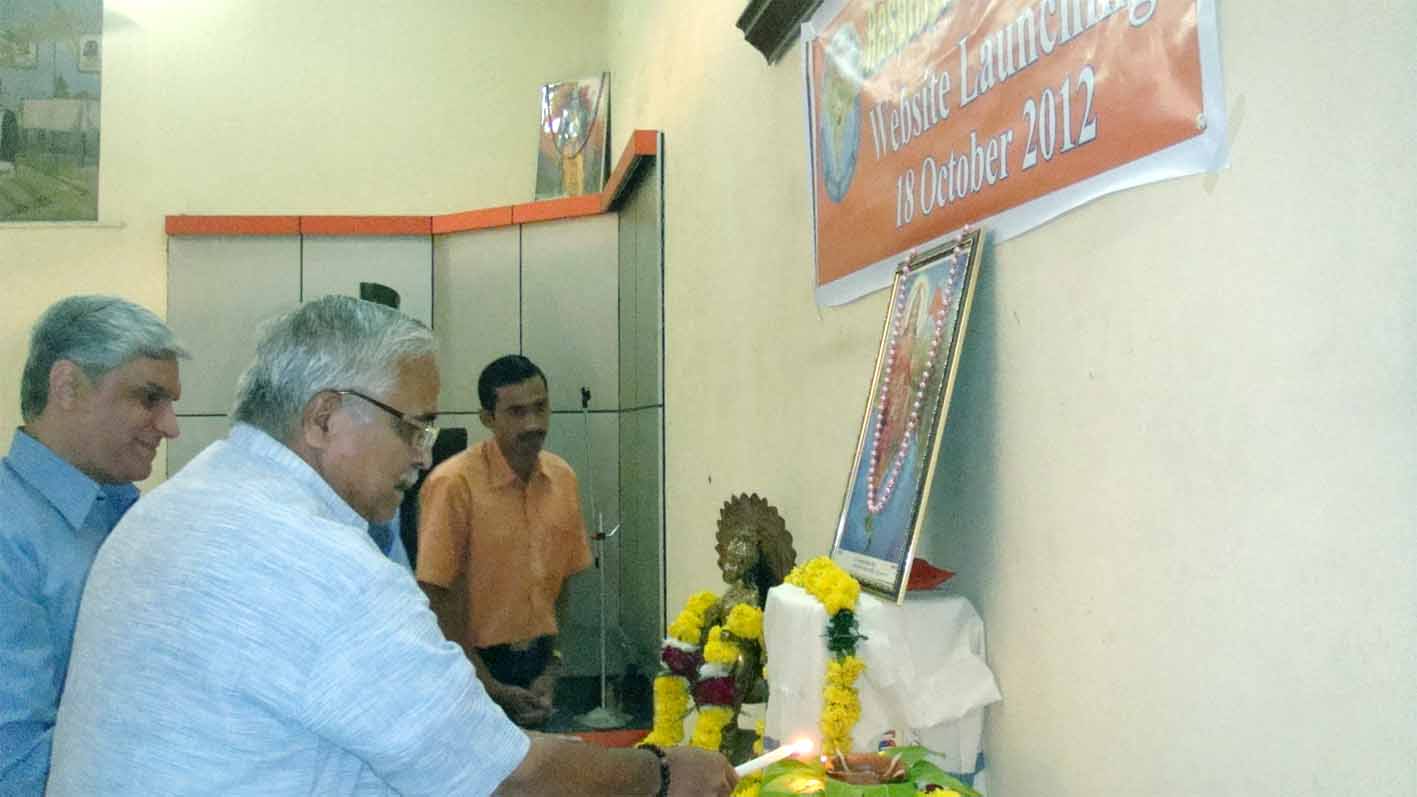 New Delhi October 19: RSS General Secretary Suresh Bhaiyyaji Joshi launched the website of Rashttriya Seva Bharati, rashtriyasewa.org today at Keshava Kunj, RSS Headquarters. Rashtriya Seva Bharati is the umbrella organisation, which includes hundreds of Seva Organisations run by RSS Swayamsevaks across India.
केशव कुञ्ज झंडेवाला में राष्ट्रीय सेवा भारती की वेब साईट का शुभारम्भ राष्ट्रीय स्वयंसेवक संघ के सरकार्यवाह श्री भय्याजी जोशी द्वारा किया गया, इस अवसर पर मुख्य अतिथियों में बद्रीभगत झंडेवाला मंदिर समिति के अध्यक्ष श्री नवीन कपूर, साधना न्यूज़ चैनल के प्रभंध निदेशक श्री राकेश गुप्ता मुख्य अतिथी के रूप में उपस्थित थे, एवं कार्यक्रम के अध्यक्ष के रूप में श्री सूर्या प्रकाश टोंक उपस्थित थे।
श्री भय्याजी जोशी ने बताया की वर्तमान समय में इन्टरनेट की प्रासंगिकता  बढ़ रही है, वेबसाइट आरम्भ करना कठिन नहीं है किन्तु उसकी विषय वस्तु को प्रभावी व आकर्षक वनाये रखना एक चुनौती होती है.