NEW DELHI: Maoist violence continues to dominate internal security concerns in India, with more than double the deaths than those reported from Jammu & Kashmir and northeastern states collectively during 2008-2011.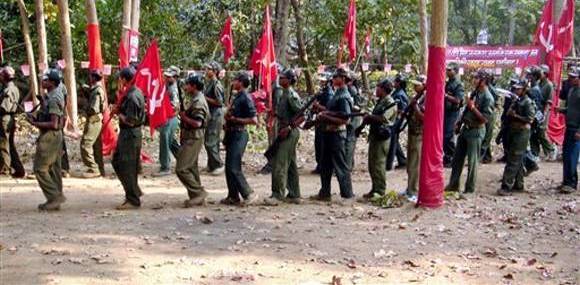 In what could be a reminder of how potent the Maoists have become in the past four years, the home ministry's latest annual report released on Wednesday revealed that 3,240 persons including civilians and security forces were killed in Naxal violence compared to 1,034 in northeastern states and 496 in Jammu & Kashmir during the same period.
The report, which came a day before the culmination of the Odisha abduction episode which saw state government succumbing to the pressure of Red rebels to save hostages, also said that even the number of violent incidents carried out by Maoists (7,817) was more than the number of terror/insurgent attacks reported in northeastern states (4,258) and Jammu & Kashmir (2,035) together during 2008-11.
Almost all Naxal-infested states witnessed casualties among civilians and security forces during the period with Chhattisgarh and Jharkhand reporting a high number of killings. Bihar, Odisha, West Bengal and Maharashtra are other states which have reported casualties in double digit figures consistently since 2008.
Though 2011 had reported lesser number of incidents and casualties as compared to 2010 and 2009 in Maoist violence, the number still remained high compared to incidents reported in northeast and J&K last year. "The CPI (M) continues to remain the most dominant and violent outfit among the various left wing extremist groups, accounting for more than 90% of total LWE incidents and 95% of resultant killings," the annual report for the year 2011-12 said .
Interestingly, Jammu & Kashmir, which was a hotbed of terrorism for almost 15 years, showed a dramatic decline in not only the number of incidents but also in casualties among security forces and civilians.
http://timesofindia.indiatimes.com/india/More-killed-in-Maoist-violence-than-in-JK-northeast/articleshow/12553709.cms?intenttarget=no