by Dattatreya Hosabale, RSS Sah Sarakaryavah, Joint General Secretary, RSS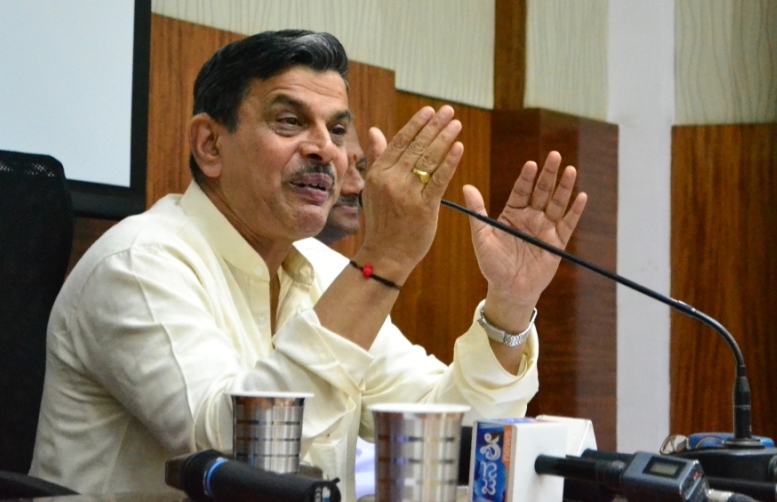 The tragic circumstance under which Assam is passing through is a matter of grave concern for all countrymen. The RSS expresses its deep anguish over the pain, sufferings and losses faced by the people of Assam in the recent outburst of violence in Bodoland Territorial Area District (BTAD) and Dhubri. The fact that a large number of people have been killed, many are injured and lakhs have been rendered homeless due to loot and arson shows that the situation is alarming. It is an irony that people have to live in refugee camps in their own country because of hostilities from foreigners.
The RSS  is also pained to know that a large number of students and young employees of North East states in several parts of our country especially Bangalore Mumbai Pune and Chennai are returning to Assam and other North-eastern states in an atmosphere of fear and threat.
The present situation in Assam that erupted on 20 July is not an isolated or sudden one, but it is another episode in the series of such violent incidents took place earlier. There have been skirmishes and conflicts leading to wide spread violence in the past due to a large presence of illegal Bangladeshi infiltrators.
Tensions between Bangladeshi Muslim and local communities have prevailed in the region for many years now. In this context, we can quote several incidents, the Idgah incident at Fakiragram being the recent one, or the Udalguri violence four years back. The ever increasing number of Bangladeshi Muslim infiltrators has not only disturbed peace and amity in the region but created socio-economic and political problems also. The people of Assam and other NE states are well aware of this as they are experiencing it. Time and again, various organisations have raised the issue of Bangladeshi infiltration and demanded from the Govts-both state and union-to put a halt to this vexed problem. At the national level RSS and many others have also been voicing the same opinion for last three decades. But unfortunately, these demands have met with no tangible solution.
It has been the considered opinion of RSS on the basis of ground realities that the frequent outburst of violence is the result of the tension between the local communities who are genuine citizens of the nation and the Bangladeshi Muslims who are illegal migrants. The RSS demands from the Govt to implement all effective steps immediately to curb the infiltration from Bangladesh and to detect them here, delete their names (from electoral lists), and to deport back in order to put a permanent halt to this problem. Also, the National Register of Citizens (NRC) should be prepared without further delay and non-citizens should be treated accordingly.
The recent violent incidents in Mumbai point to the fact that the situation has taken alarming proportion and different dimension. The Mumbai incident and also the attack on students at Pune deserve to be condemned by all. Such violent eruptions have been witnessed at Ranchi also. Considering these developments, there appears to be a larger conspiracy to create tension and spread violence in other parts of the nation. It is for all and particularly for the government in all states and the union to take all necessary measures to keep  the situation is kept under control. So that the peace is maintained.
There is a complaint in Assam by visitors, that many people in the relief camps where Muslims are taking shelter, are not coming from the villages which have faced violence. I demand the Govt. authorities to enquire into this and take necessary steps as per the situation.
The swayamsevaks of RSS, and organisations inspired by the Sangh, have rushed to the relief work in Assam soon after the violence erupted. Our Swayamsevaks are rendering succor to the affected people in the Bodo areas. They are working in more than 60 camps, providing food provisions, cooked food, medicine, clothes, utensils and other needs. Teams of medical doctors from Gujarat and Uttar Pradesh visited the area for three weeks and rendered medical aid. More works of relief and rehabilitation are being contemplated.
Workers of RSS have met NE students and others at Pune, Mumbai, Bangalore, Kerala, Hyderabad, Delhi etc. and offered all help for their safety and security. RSS had tried to persuade these youth to stay in Bangalore and other cities. Also, they have announced help line nos. Food and security have been provided enroute by Sangh, ABVP, BJP and others to these youth who are travelling by trains to Assam..
The RSS appeals to the general public of NE and also throughout the country to maintain total peace and amity by all efforts. It is extremely necessary to keep vigil that nobody misuses the situation or spreads rumours and no tension or provocation is created in any part of the country.
The RSS also assures all help, safety and security to our brethren of Assam & other NE States living or studying in other parts of the country. We appeal to them not to get panic; however, we appeal to them to contact local RSS or ABVP workers or offices at any place for any help. The people of Assam and NE are not alone but the entire country is with them at this hour of distress.
—————————————————-
Press statement issued by Dr Manmohan Vaidya, Akhil Bharatiya Prachar Pramukh of RSS, in Bangalore:
Date: 18-08-2012