TIRUMALA Andhra Pradesh April 4: Facing flak from various quarters, the executive board of the Tirumala Tirupati Devasthanams (TTD) has decided to cancel the categorization of VIP darshan tickets. In a major relief for common pilgrims, the TTDboard scrapped the three categories – top priority, priority and ordinary – for VIP darshan. The decision would come into effect from April 4.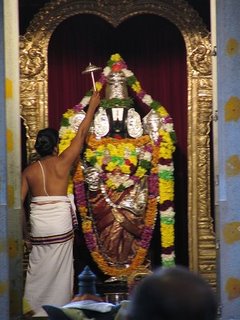 The board meeting chaired by chairman Kanumuri Bapiraju and executive officer LV Subramanyam was held at Annamaiah Bhavan on Tuesday. No decision was taken on opening a separate cell for issuing VIP passes in the state assembly. The board, however, decided to wash its hands of the controversial Anantha Swarnamayam (gold plating) project and, instead, entrusted the responsibility of taking any decision to the EO. Sources said the board decision came after reports appeared in the media about its plan to revive the scheme.
The TTD, meanwhile, decided to rename Kalyanamastu, mass marriages programme, as Nitya Kalyanamastu, which would be conducted at main temples across the state. It would be conducted at 11 temples – Arasavilli of Srikakulam, Dwaraka Tirumala in West Godavari, Panakala Narasimha Swamy in Guntur, Basar in Adilabad, Yadagirigutta in Nalgonda, Srisailam in Kurnool and five other temples. The board has also decided to perform Srivari kalyanam in 10 cities in the US from April 28 to May 26. There was no decision on depositing Srivari funds in private banks. Bapiraju said the Vivekananda Kendra in Kanyakumari had given 4.5 acres of land to TTD to construct a Lord Venkateswara temple.
(TOI)