Sundergadh, Odisha; February 23, 2012: A glorious event of over Tribal 658 families, 3127 total people, 1513 men & 1614 women from 102 Tribal villages coming back to their ancestors' religious traditions giving up the forced Christianity. In a grand event organized by VHP in the jungles of Sundergadh in Odisha, there were festival like celebrations by 102 Tribal villages. The happy occasion was presided over by VHP International Working President Dr Pravin Togadia.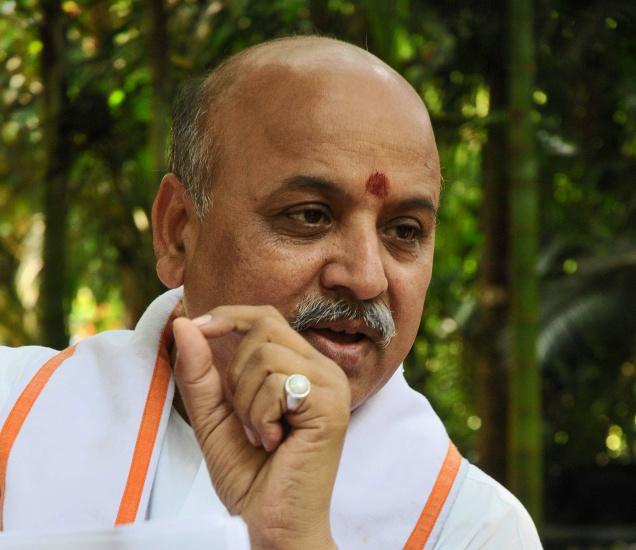 While thanking the 102 villages & all the Tribals who returned to their ancestors' religious traditions by choice & with joy, Dr Togadia said, "Tribals are the roots of Bharat. They are the custodians of our age old rich traditions & culture. We all must do everything to protect them & their rights. Govt has extended the reservations to Christians meant only for Hindu Tribals. Many Christians are already availing of the quota meant for the poor Tribals depriving the poor tribals of their right to education, jobs, loans, lands etc. This should immediately stop & all convert or any Christians should be immediately de-listed from the reservations meant for the Tribals. Those who convert to Christianity from Scheduled Castes are not given the benefits of SC reservations. Following the same pattern, the Tribals who convert to Christianity should be de-listed from the Tribal reservations."
"In 1975, there was a bill for amending the constitution to this regard was brought in by Shri Kartik Urav who himself was a Tribal from Odisha. 300 Member of Parliament had signed the bill agreeing that the Tribals who converted to Christianity should be de-listed from the reservations. The amendment was about to be passed but got shelved for unknown reasons. It should be brought back again & be passed immediately. "
"Rangnath Mishra commission has now recommended that all Christians & Muslims who stayed in Tribal areas & regions before 1947 should be treated as Tribals & be given all Tribal reservations. This will further snatch education, employment, loans, lands & therefore livelihood of the original poor Tribals who did not disregard their ancestors' traditions & stayed loyal to the roots despite great difficulties. Therefore, this draconian recommendation by Rangnath Mishra Commission should never be accepted & the entire Rangnath Mishra report itself  should be rejected as it snatched roti, education, employment, land, loans, businesses & trades of all castes of Hindus & Tribals."
Dr Togadia appealed to all to support activities that educate, empower & enable Tribals to prosper & come up in life while protecting their glorious traditions. VHP is already running over 40,000 schools, residential schools- colleges for tribal girls & boys in tribal areas all over Bharat & now many bright students studied there are doctors, top govt officers & successful scientists in Bharat & abroad.
VHP also has over 1000 medical facilities including hospitals, ambulances, blood banks & primary health care centres for Tribals in their own areas for quick medical help. There are Self Help centres & vocational guidance units where women & youth are groomed for the traded that are close to their life styles giving them better income & bright future. Dr Togadia said, "Support from the world & from Bharat from those who care for the well-being of the Tribals in all fields will gain further momentum that will immensely benefit the Tribals & also dissuade them from looking at other religions as an option."