Only first timers can go to Mansarovar!!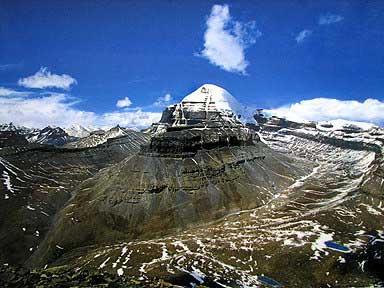 AHMEDABAD: The ministry of external affairs has shattered the dreams of many Gujaratis wanting to visit the Kailash Mansarovar for the second and third time. The ministry, which organizes the pilgrimage on the Indian route, has decided only first-timers will go this year.
Officials in the ministry told TOI they want more first-timers to be able to visit the pilgrim place and have cancelled applications of those who had already been there. If this new move is successful, the ministry may make it permanent from next year. Those planning multiple trips will have to make their own arrangements through tour operators.
"The central government does not subsidize the trip which costs each pilgrim more than Rs 1 lakh," says Kamlesh Patel, 41, who had applied for his fourth visit this time. "It, therefore, has no right to impose restrictions." Patel is upset also because the restriction was imposed after all applications were received. "We could have been informed before we applied."
"When such restrictions don't exist for any other religion, why impose them on Hindus?" asks Uday Kaushik, chairman of Kailash Mansarovar Nishkam Sewa Samiti, New Delhi. "We will represent our case before the ministry. "If officials remain adamant, we will organize dharnas in front of minister S M Krinshna's house."
The Union government sends 960 people in 16 batches to Kailash Mansarovar every year. Of all the applications received this year, 1,394 have been deemed valid. Approximately, 500 forms are from people wanting to go for the second or more times. Traditionally, Gujarat sends about 30 per cent of the pilgrims every year, the highest in the country. Yatras start from the last week of May. The final list of pilgrims will be decided through a draw of lots on April 12.
"It is unfair to reject out applications like this," says Rita Metha, who was planning her second trip. "We should at least be kept in the waiting list. The only other route to Kailash Mansarovar is through Nepal, but it has a higher death rate as people can only go there by road or a helicopter and find it difficult to acclimatize."
http://timesofindia.indiatimes.com/india/Only-first-timers-can-go-to-Mansarovar/articleshow/12615302.cms?intenttarget=no