Ashok Singhal steps down, VHP announces new team, Raghav Reddy is new International President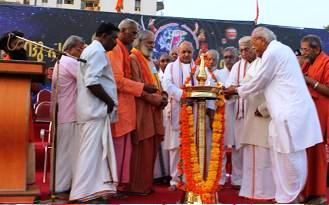 Vishwa Hindu Parishad has announced today a NEW office bearer as follows: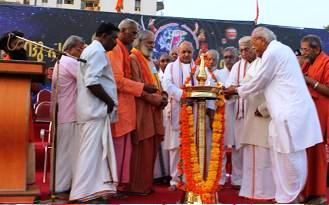 Raghav Reddy, Hydrabad : International President
Dr Pravin Togadia, Gujarat : Elevated as International Working President
Ashok Chowgule, Mumbai : Working President VHP External
Chmapat Rai, Delhi; International, General secretary
Ashok Singhal and S Vedantumji will Giude VHP as Advisor
The above changes come into implementation with immediate effect. The Governing Council of VHP & the Trustee Board have already passed the resolution against reservations to Muslims & Christians. VHP plans to take a global & nation-wide public awareness campaign & democratic agitation in case Govt makes any move towards either giving part of OBC / SC / ST / NT quota to Muslims or Christians or gives reservations to Muslims by forcing constitutional amendments on Bharat's majority for the minority vote bank politics.
Announced the newly elevated Working President of VHP Dr Pravin Togadia, "We whole-heartedly welcome the new energetic President & a 'Sweet-man' Shri Raghav Reddy & the new VHP Governing Council aims at enhancing the efforts of total Hindu protection & well-being through continued socio-religious Sewa work, anti-conversion activities & democratic agitations necessary to strengthen socio-political power of Hindus.