VHP Veteran Ashok Singhal flags off Annadanam Drive for Sabarimala Ayyappa pilgrims at Bangalore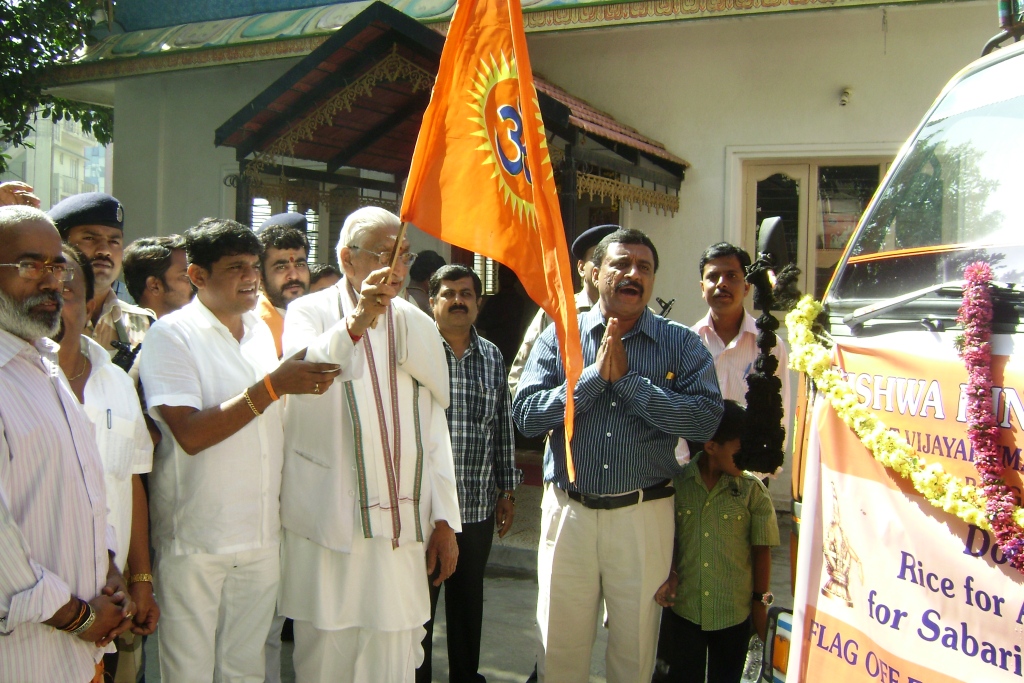 Bangalore Dec 09, 2012:  Sabarimala Ayyappa Seva Samajam, Karnataka unit along with Vishwa Hindu Parishad, Bangalore unit together in the presence in the presence of VHP Veteran Ashok Singhal flagged off 5 tons of Rice to Ayy
appa Seva Kendra, Koonankara, R Perinad, Pathanamthitta district, Kerala.  Sabarimala Ayyappa Seva Samajam Karnataka state secretary B Jayaprakash, Treasurer  S Vinod and VHP Bangalore city president T Vijayakumar Reddy were also present.
"This consignment of rice will be used for Annadhanam purpose for thousands of  Ayyappa pilgrims en-route to Sabarimala, vegetables, oil and other pulses will be sent in the  second consignment. Volunteers from Karnataka are doing service at various Annadhana Kendras",
Sabarimala Ayyappa Seva Samajam, Karnataka, is an platform initiated by Keralite RSS Swayamsevaks in Bangalore.