550th Prakash Parva of Shri Guru Nanak Dev ji : Statement of Sarkaryavah Ji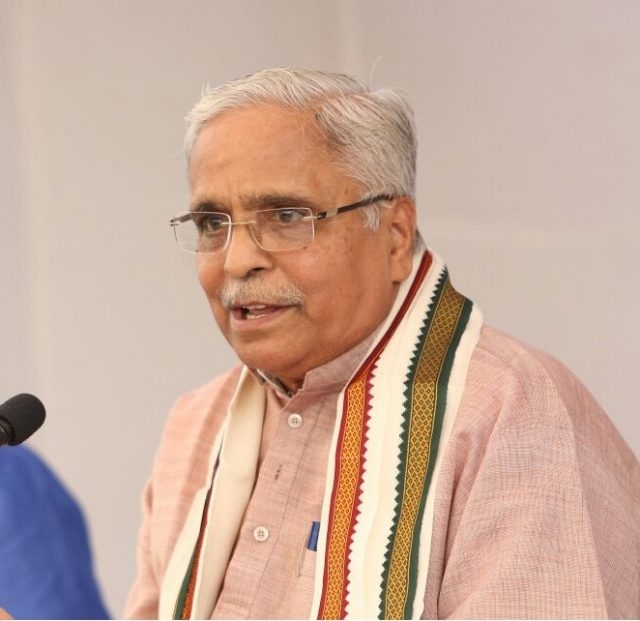 Gwalior, 10th March 2019:
550th Prakash Parva of Shri Guru Nanak Dev ji
550 years ago, in the Samvat 1526, Shri Guru Nanak Dev ji was born in the family of Shri Mehta Kalyan Das ji and Mata Tripta at Rai Bhoy ki Talwandi.
At that time, the foreign invaders, taking advantage of country's social disintegration and its weaknesses, were destroying the religious and cultural identity of the country. Shri Guru Nanak Dev ji Maharaj showed the path of social upliftment and self emancipation through the preachings of true knowledge, action and devotion commensurate with times. By this, the confused Bharatiya society had got the elixir of integration and new consciousness.
Shri Guru Nanak Dev ji adopted the path of dialogue for guiding the society. He took upon journeys to several countries including entire Bharat which are known as 'Udasi'. First three journeys were in the four corners of Bharat in which he traversed many religious places of the country from Multan to Sri Lanka, Lakhpat (Gujrat) to Kamaroop and Dhaka. The fourth Udasi was outside Bharat when he toured Baghdad, Iran, Kandahar, Damascus, Misr, Mecca and Madina. In these journeys, he interacted with contemporary religious heads such as Saints, Siddhas, Yogis, Sufi, Fakirs, Jain and Buddhist Saints and guided them with philosophical and logical viewpoints while commenting upon prevalent superstitions in the name of religion.
Facing the onslaught of fanatic Babar, Guru Nanak Dev ji exhorted the nation to challenge it. He strengthened the self sacrificing traditions of Bharat by inspiring to live with self respect which forever shut the doors for invaders. He preached, 'Kirat Kar Naam Jap Vand Chhakkh', means work hard, remember God and consume by sharing among people.
It is our responsibility to follow in our life and propagate the message of Shri Guru Nanak Dev ji which is relevant even today. We appeal to all swayamsevaks and whole society to celebrate this 550th Prakash Parv of Shri Guru Nanak Dev ji at all places and all levels with mutual cooperation and coordination.
– Suresh (Bhayyaji) Joshi,
 Sarkaryavah, RSS.