GUWAHATI: BSF jawans on Friday prevented Akhil Bharatiya Vidyarthy Parishad (ABVP) activists and local farmers from hoisting the Tricolour in the "disputed" Lathitila area of Karimganj district which has been handed over to Bangladesh by India through a land swap deal signed in Dhaka on Tuesday. However, they hoisted the National Flag in no-man's land near the place in question later.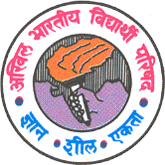 Sources said about 500 people, including ABVP members and local villagers, gathered at Karkhana Putni village and marched towards Lathitila at 1.30 pm. They raised slogans against the land swap deal of the government. However, as soon they reached near the "disputed" area, BSF personnel stopped them and prevented them from entering the place near the Bangladesh border. Later, BSF authorities allowed four persons, including three ABVP members and one farmer, to go to the no man's land and hoist the National Flag near the "disputed" land.
A senior officer of the Karimganj district administration said there was no report of any untoward incident and nobody has been arrested.
Source: http://articles.timesofindia.indiatimes.com/2011-09-10/guwahati/30139131_1_abvp-members-tarun-gogoi-boraibari