America's First Ever Hindu Congresswoman Will Take the Oath of Office Over the Bhagavad Gita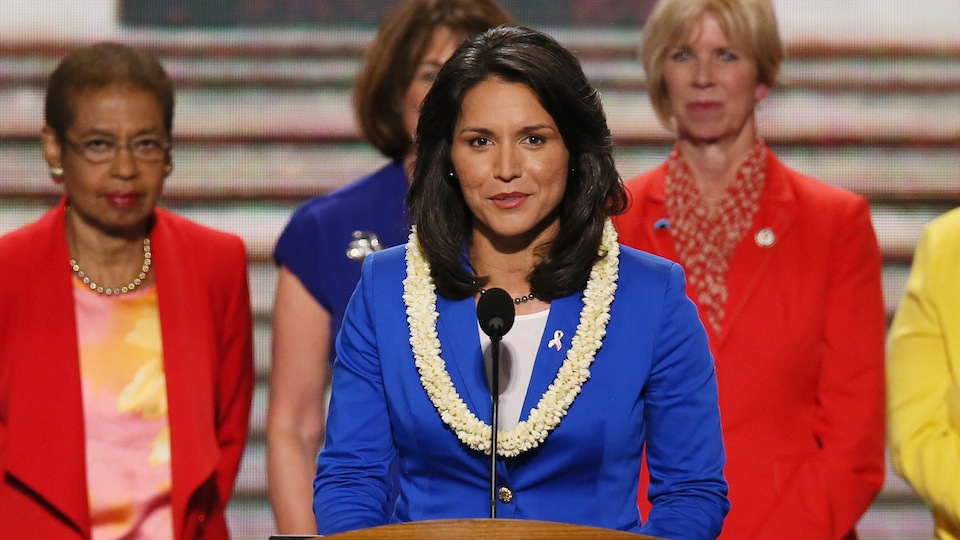 Washington November 7, 2012: Last night, Hawaii not only elected Japan-born Mazie Hirono to be the first ever Asian-American woman elected to the Senate, they also elected Democrat Tulsi Gabbard as the first ever practicing Hindu to the US House of Representatives. Hawaii has been declared a Fox News Disaster Zone.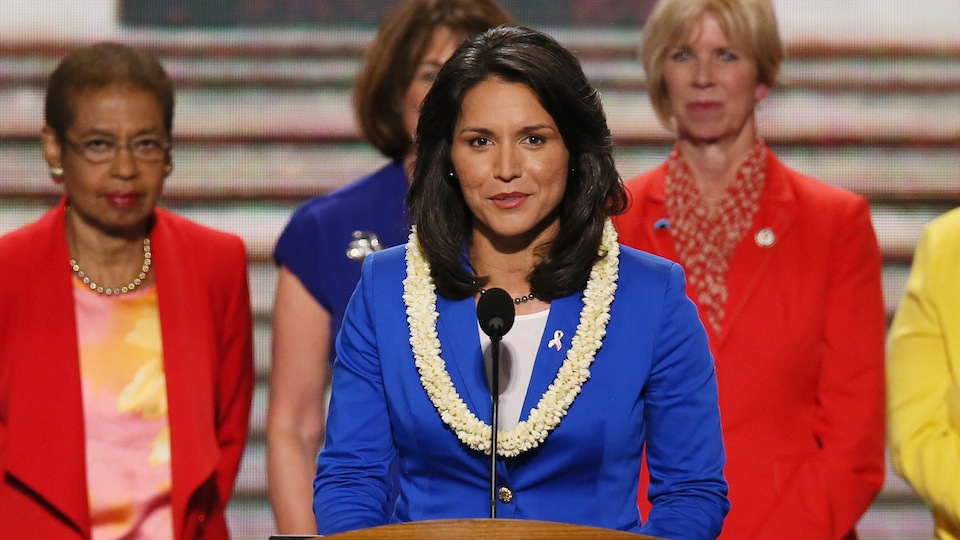 Thirty-one-year-old Gabbard is the daughter of two conservative Hawaii politicians and first ran for office at age 21. After her first term, she voluntarily served on a 12-month tour of duty with Hawaii's National Guard, and then became the first woman in the history of the Accelerated Officer Candidate School at the Alabama Military Academy to be designated a "distinguished honor graduate."
When she's sworn in this January, she'll take her oath of office over a Bhagavad Gita, a sacred text for followers of the Vaishnava branch of Hindu. According to HuffPo, Gabbard's favorite verses include,
"That which pervades the entire body you should know to be indestructible. No one is able to destroy that imperishable soul." (2:17)
 "The soul can never be cut into pieces by any weapon, nor can he be burned by fire, nor moistened by water, nor withered by the wind."(2.23)
Gabbard hopes that her faith will help her to assist the US in fostering a better relationship with India, where a large portion of the population is Hindu.
Other non-Christian adherent Congresspeople include Minnesota's Keith Ellison, who took his oath of office over the Qu'ran.
Source: http://jezebel.com/5958635/americas-first-ever-hindu-congresswoman-will-take-the-oath-of-office-over-the-bhagavad-gita