Day-15: RSS Swayamsevaks concentrates on Reconstruction & Post-flood relief activities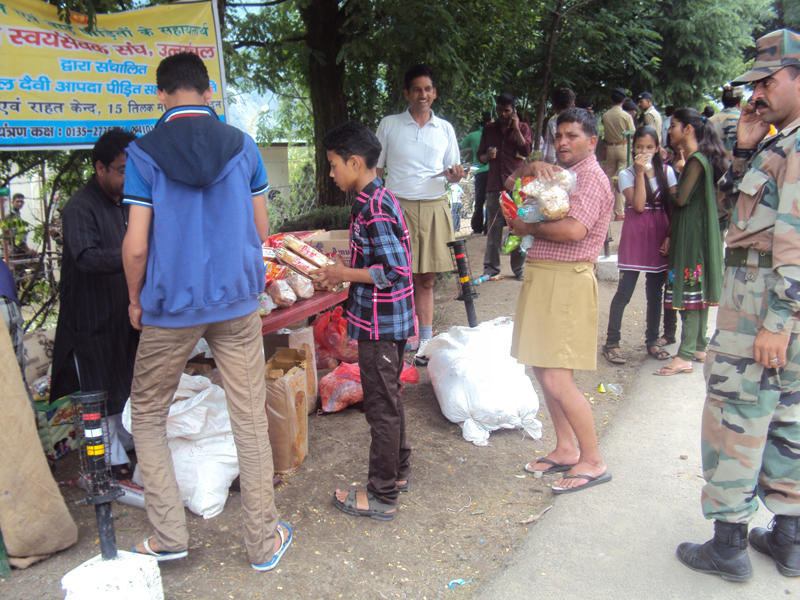 Uttarakhand July 05: After almost successful rescue operation of stranded people at Flood hit zones of Uttarakhand along with Indian Army and associated social organisations, now RSS team is concentrating on reconstruction works at most of the flood hit zones.
RSS Swayamsevaks are working day and night almost on a 24×7 basis with different alternate batches at Uttarakhand. Temporary reconstruction of  roads, village clinic, school, temple are being done along with taking care of health-security of the the people affected.
Here are few Pictorial compilation: