RSS Karyakarta's attacked at Muslim dense Islampur of Bangalore for Stopping Cows for Slaughtering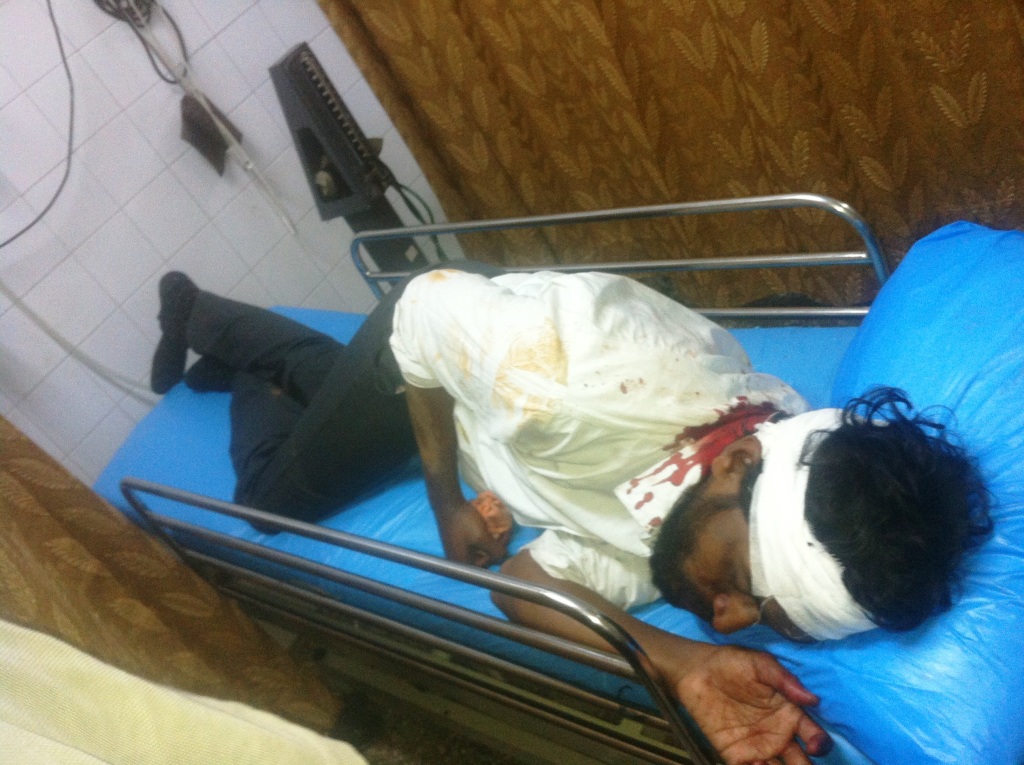 Bangalore July 05: Nearly 15 RSS activists, other Hindu leaders and activists from Animal Protection forum were injured in an unexpected attack at Muslim dense Islampur area near HAL at Bangalore last night. RSS Halasur Nagar Karyavah Anjaneyalu is seriously injured, his condition is critical, said a local RSS leader. Strangely, everything happened in the presence of police on Thursday night.
What happened?
At around 9pm, On a specific information given by a brave techie girl Sherine Joshine Anthony, about a vehicle carrying cows for slaughtering, RSS team immediately came to action and stopped the vehicle with the help of local police.

RSS team insisted to file a complaint, FIR was lodged in HAL police station. But few youth with the vehicle and associated with transport of cows escaped.
To identify and catch them, Police team along with RSS swayamsevaks, the brave informer Sherine went to Islampur, a Muslim dominant area.
On arrival of RSS team to the area, nearly 350 goondas attacked RSS Karyakarta's including police and Sherine. RSS Swayamsevaks vehicles were damaged, set to fire, burnt. Police vehicle also damaged. Anti-social elements attacked on Sherine too, humiliated her within the police vehicle. She was so brave to face those goondas. She was safe as Swayamsevaks were there around
Attack continued, RSS Kartakarta's Rahul Ramaswamy, Halasur Nagar Sahkaryavah Anjaneyulu, Krishna Hatwar, Sadashiva, BJP's Prashanth and many others were seriously injured.
Injured RSS activists were immediately hospitalised.
RSS top functionaries Dr Giridhar Upadhayaya, Ramaswamy, Prakash Raju, Krishna Gunaga, Senior Police officers like Addtional Commissioner Kamal Panth, DCP Harsha and few Media channels arrived at the spot as they heard about the attack.
On Friday morning at 9.30am RSS, VHP activists staged a massive protest in front of HAL Police Station, demanded to arrest all culprits behind this attack and illegal Cow transport for slaughtering.
RSS Condemns the attack:
RSS State Joint General Secretary Prof BV Sridharswamy condemned the attack and said "We strongly condemn this attack on our Karyakarta's. Through this, Our Karyakarta's again alarmed the government, to take immediate steps to be taken on illegal cow transports for slaughtering. We request the Government, Police and Society to join hands to stop illegal transport of Cows for slaughtering "

RSS Karyakarta Rahul Ramaswamy met with serious injuries, his bike was burnt at Muslim dense Islampur, Bangalore