'Seal the borders and Disenfranchise Bangla Infiltrators': RSS thinker Ram Madhav at Bangalore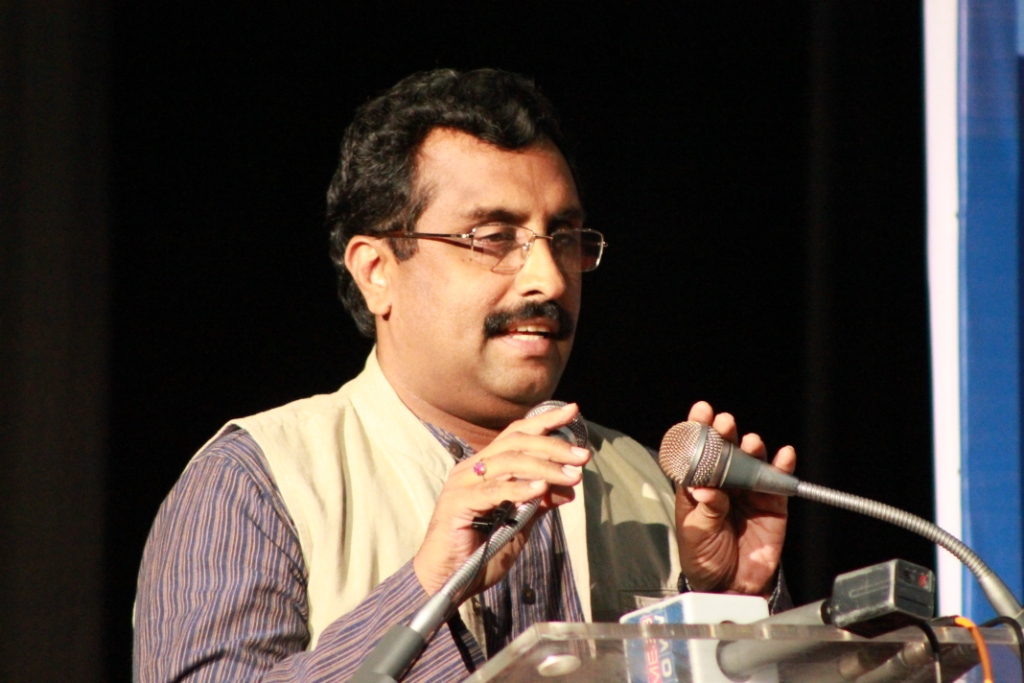 Bangalore September 1: RSS leader Ram Madhav slammed UPA govt for its poor and undemocratical policies on North East Issue and said that UPA is eyenig on 2014 elections through Bangla Infiltrator's vote in North East India.
Speaking in an intellectual conference programme at Bangalore, RSS Akhil Bharatiya Sah Sampark Pramukh Ram Madhav said "Seal the Indo-Bangla borders, then we need to detect and defranchise the Bangladesh Infiltrators from the country. There is very little done by the central government to deport them, just 1% per 5 days, though the rate of Infiltration is about 6000 per day."
Former MP from Assam, Sarbanand Sonowal delivered the key note address, spoke on various isssues of The Nort East India, which was centered on Assam. He criticized the Congress goverments alleged that it is nourishing and promoting Bangladeshi Infiltration to India.
The programme was organised by Manthana, an Intellectual platform, attended by nearly 300 citizens of Bangalore.
(Entire Speech will be updated later)