Bengaluru May 29:  The man who made RSS to grow in Mangalore/Karnataka during 1940s, a Senior Swayamsevak, Former Sangh Pracharak Gopal Bakrey dies at Pune of Maharashtra yesterday late evening. He was 90.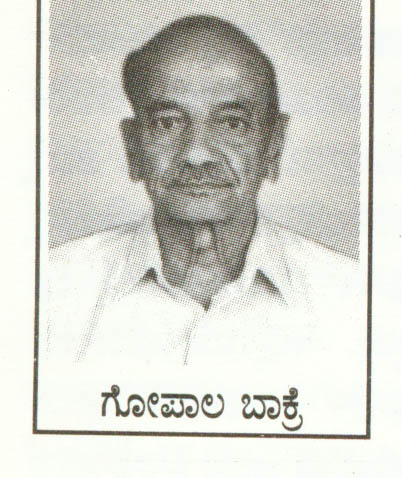 Gopal Bakrey was born in 1922 at Nagpur of Maharasthra. He was one of the Child Swayamsevak of early RSS in Nagpur during 1927.
In 1942, as per the call of the then Sarasanghachalak of RSS,  MS Golwalkar, popularly known as Guruji, Gopal Bakrey became Sangh Pracharak.
He was RSS Pracharak in Mangalore Vibhag of Karnataka from 1942 to 1955, for 13 long years. When new Bellary Vibhag was formed, he received new responsibility as Bellary Vibhag. Hence Gopal Bakrey contributed to spread RSS works across north and South Karnataka, during its origin.
In 1958, after Sangh Shiksha Varg at Nagpur, Gopal Bakrey was assigned with responsibility of Patna in Bihar. But in 1960, he retired from Pracharak life and entered back to personal life after his marriage.
He was residing with his family in Ahmedabad and Pune in last few decades.
Karnataka's top RSS functionaries K Suryanarayana Rao, Mai Cha Jayadev, Nagabhushan Bhagwat, Chandrashekar Bahdary, Mangesh Bhende and several others has expressed their condolences.