Justice Shiv Narayan Dhingra of the Delhi high court, The judge,  who sentenced Parliament attack accused Afzal Guru to death in 2002 on Tuesday slammed the Centre for the delay in carrying out the punishment.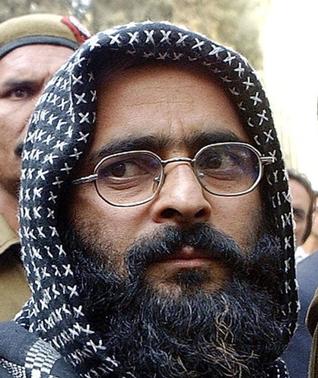 Guru was found guilty of plotting the December 13, 2001 attack on Parliament that left 14 dead, five of them terrorists.Talking to Hindustan Times on the day he demitted office, Justice Shiv Narayan Dhingra of the Delhi high court, said the "delay of so many years on the part of the Centre to hang him even after the Supreme Court upheld the death sentence is inexplicable".
"The Centre, which blames the judiciary for pendency and backlogs of lakhs of cases, is struggling with just a few mercy petitions for so many years," said the judge, who heard the Parliament attack case as the presiding officer of a special terrorism court.
The Supreme Court had in January 2006 dismissed Guru's appeal against the death sentence after which he filed a mercy petition.
A convict on death row can seek clemency from the President, who acts on the cabinet's advice to arrive at a decision. The plea is processed by the home ministry.Replying to a question in the Rajya Sabha on February 23, home minister P Chidambaram had said Guru's plea had not been forwarded to President Pratibha Patil. The government has been under fire from the opposition for "going slow" on Afzal's plea. "The Centre and the President never had the occasion, reason or mandate by any procedure to go into the specifics. They just needed to take a view on what basis the courts had come to a conclusion on the punishment for the crime committed," he said.
SOURCE: Hindustan Times
(http://www.hindustantimes.com/Judge-slams-government-for-delay-in-hanging-Afzal-Guru/Article1-668378.aspx)