Mahila Nagarikara Vedike, Bengaluru had organised a protest, silent march, human chain from Town Hall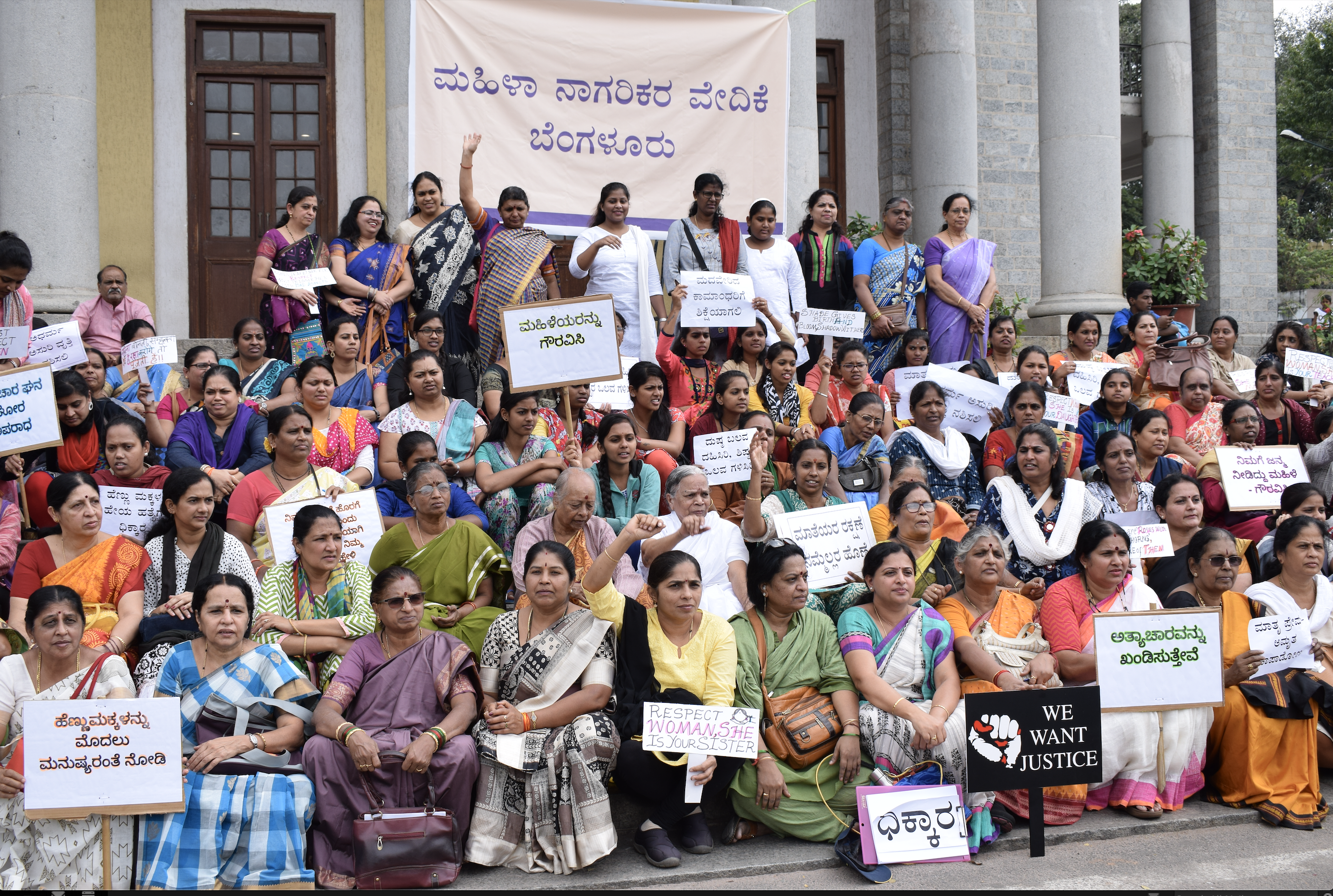 7th Dec, Bengaluru: Mahila Nagarikara Vedike, Bengaluru had organised a protest and a silent march from Town Hall today. They had organised a massive protest where women protested against the recent sad incident which occurred in Hyderabad, A press note released read as below:
The recent event in Hyderabad with respect to Dr. Priyanka Reddy has once again shocked the conscience of the society.  Even before the wounds would heal, the stabbing and burning of Unnao victim has shaken us from within. These are only such incidents that have caught the attention of the entire nation. The atrocities against women are being perpetrated at various levels day on day. Mahila Nagarikara Vedika condemns such acts against women and prays for the families of such victims.
The history of India has always championed the rights of women and respected her for what she is within. This beast-like behaviour of certain individuals objectifying women demands condemnation. But that is not everything. Hence we request your timely intervention to correct the path of the society in the following manner.
1. To introduce value education in all the Government and Private schools so as to evolve upright human beings who are assets to the society.
2. To make self defence a compulsory skill to be learnt by all female children.
3. To sensitise one and all to treat each other with respect and dignity.
4. To create an environment of safety and security for women both at home and office .
5. To make laws more stringent and effective enough to deter any perpetrator and to establish fast track courts that would take up such matter on a weekly basis to ensure time- bound justice delivery system.     
Mahila Nagarikara Vedike
Bengaluru