RSS Chief Mohan Bhagwat addressed a huge gathering of Swayamsevaks in Nagerkoil of Kanyakumari, Tamilnadu today.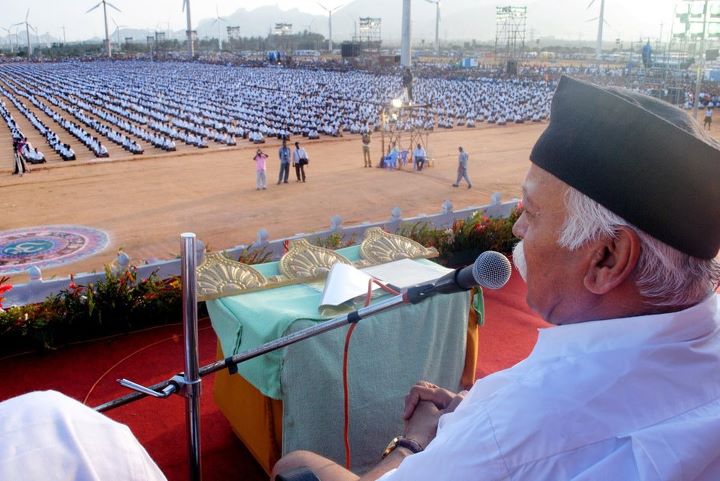 The event was held as part of 150th year of birth centenary of Swamy Vivekananda.
Addressing the swayamsevaks, Mohan ji said that mere a celebration of Swamyji's birth year is not sufficient, real remembrance of him should be through implementing the vlues he propagated.  "Today's event should encourage us to study and think think more on the lines of Swamy Vivekananda", he added.
Retd Judge of Chennai High Court Justice AR Ramalingam presided.