RSS's annual cadre training camp Tritiya Varsh Sangh Shiksha Varg-2023 begins at Nagpur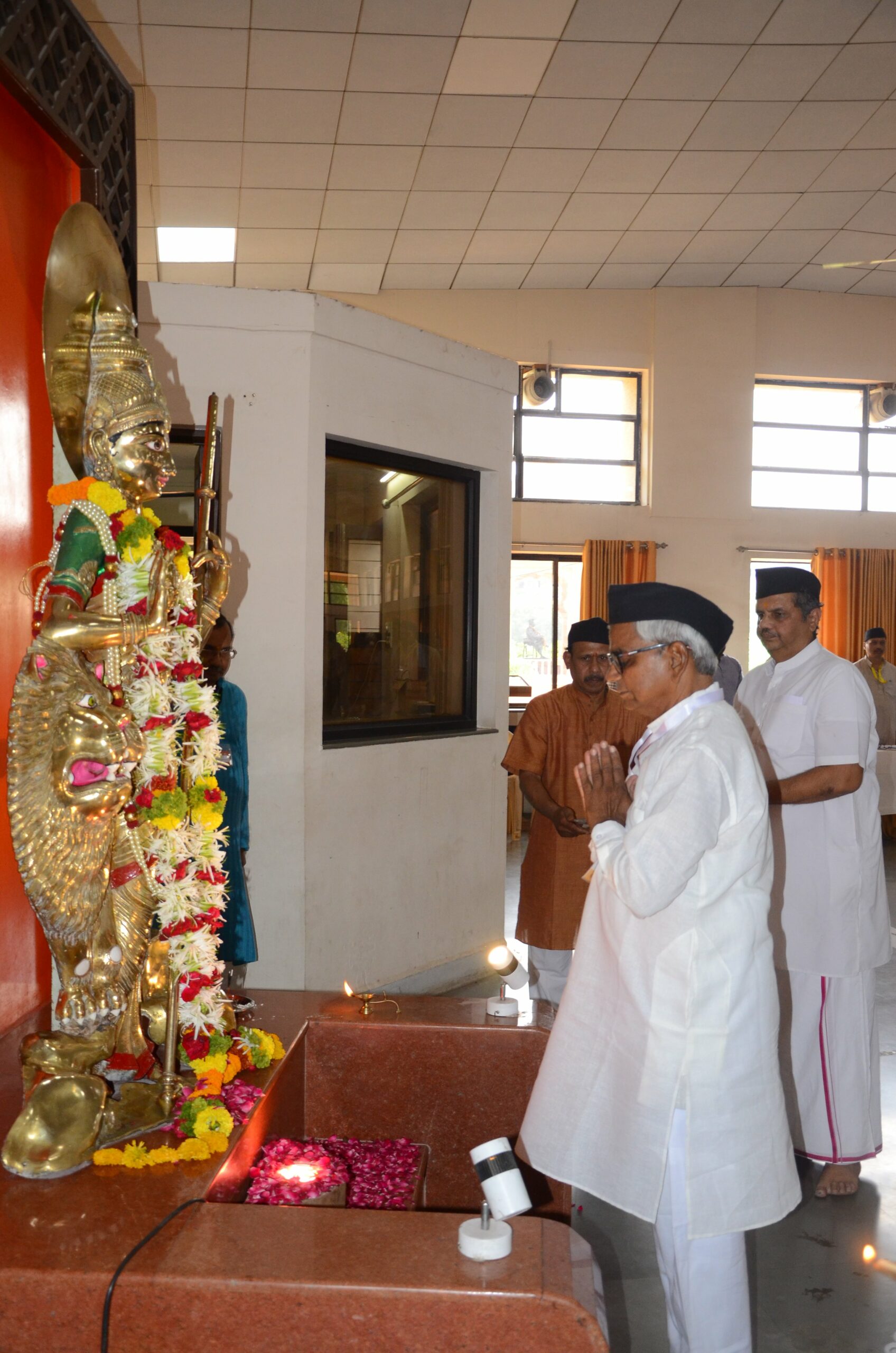 Sangha Shiksha Varg is a Sadhana: Shri Ramdatt.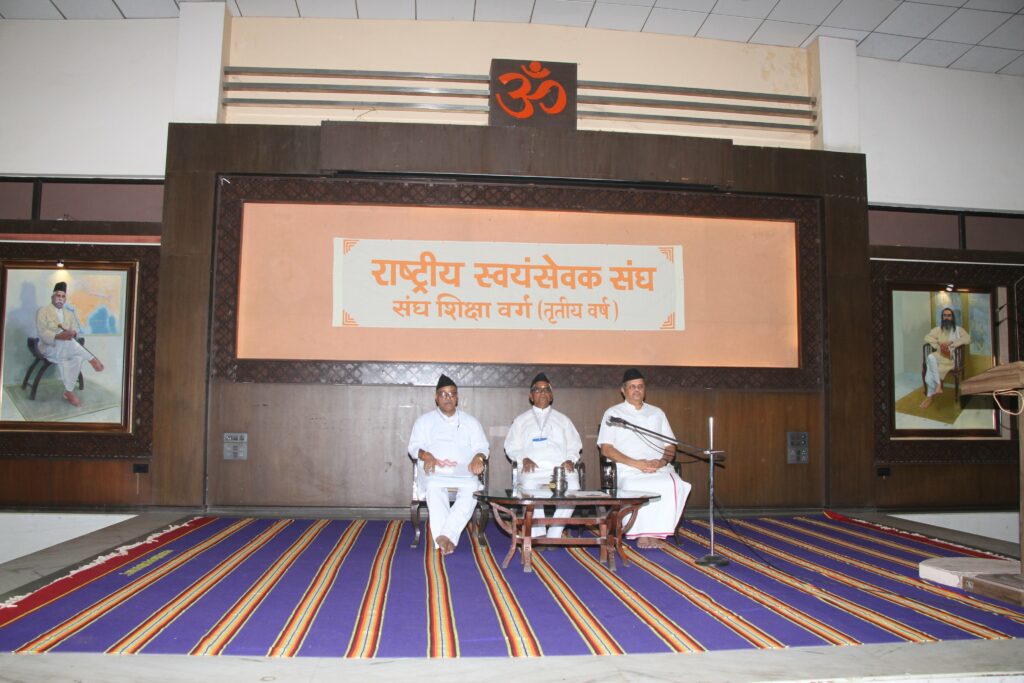 Nagpur: Tritiya Varsh Shiksha Varg by Rashtriya Swayamsevak Sangh began on May 8th morning at Maharshi Vyas Sabhagruha in Reshimbag's Dr. Hedgewar Smriti Bhavan premises. In his guiding address, the SahaSarakaryawah and the Palak adhikari for this varg Shri Ramdatt stated that, experiencing happiness even in the pain during efforts is Sadhana. Sangha Shiksha varg is one such Sadhana.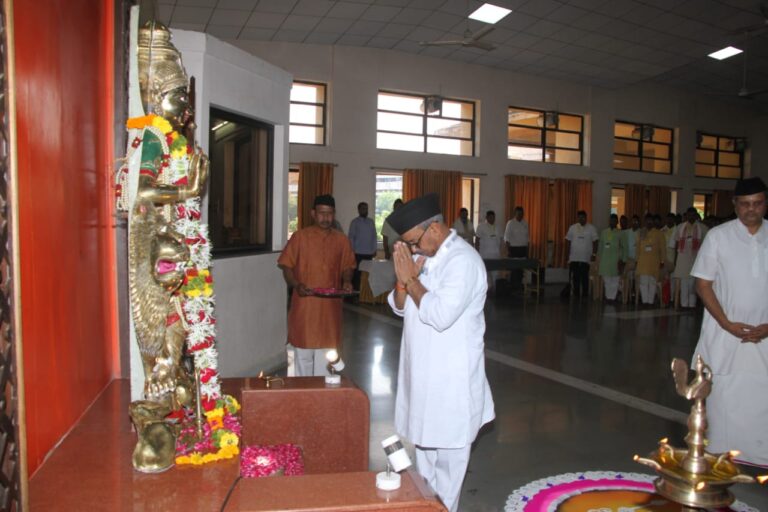 Akhil Bharatiya SahaSarakarywah K. C. Mukund and Awadh Prant Sanghachalak Krushna Mohan (Varg Sarwadhikari) were present on the dais.
After lightening the traditional lamp and the Bharat Mata Pujan, Shri Ramdatt addressed the Swayamsevak participants gathered from all Prants of the nation and said, As the farmer sows the seeds in his farm, Sangha Shiksha varg is the platform to sow the seeds of Sanskaras among the Swayamsevaks. This explains the importance of the training in Sangha kaarya. The pious land of Reshimbag is the tapobhoomi of Dr. Hedgwar and Shri Guruji. Every Swayamsevak who visits this place, gets an opportunity to inculcate and imbibe values like Nation first, pride towards the self, honesty, patriotism, discipline and affinity.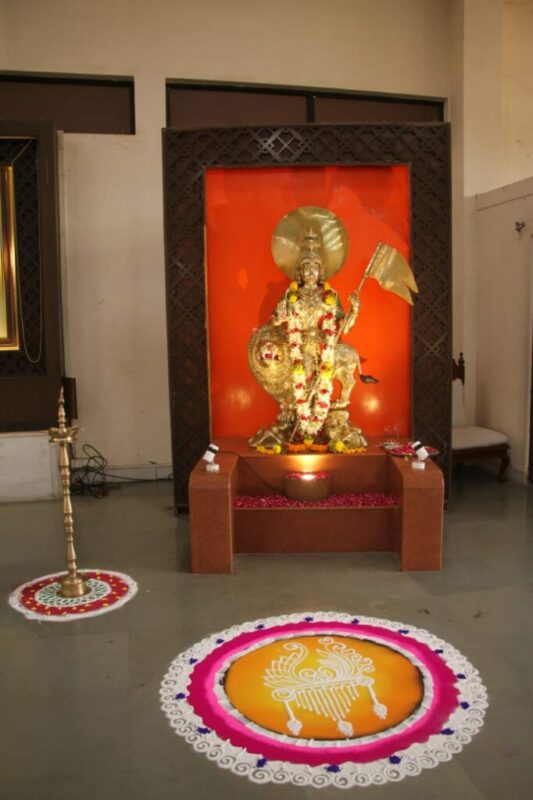 He called on the participants to befriend and closely know minimum two co trainees from different Prants and learn about the issues from their regions. He expressed the need for Swayamsevaks to become solution finders rather than just discussing the challenges before the society.
Shri Ramdatt appealed to the trainees to comprehend the Sangh's character and the willingness to submerge the individual opinion in the collective agreement. Developing this ability happens to be the most prominent virtue of an organisation, he added.
He also exhorted the trainees to be at the forefronts while working for the society. As RSS is soon to enter the centennial year, the swayamsevaks must decide upon their roles in the expansion of the work spheres and keep striving till the Sangh and the Society attain unison.
This year, 682 trainee participants from all Prants of the nation are attending theTritiya Varsh Sangha Shiksha varg.
The Varg's route march (Path Sanchalan) is scheduled on 21st May 2023 and the concluding public ceremony (smapan karyakaram) is slated to be held on the 1st June 2023.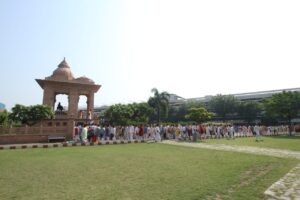 This year Rashtriya Swayamsevak Sangh's Tritiya Varsh Shiksha Varg adhikari are as mentioned here:
Palak adhikari – Shri Ramdatt, Sah Sar Karyawah.
Sarvadhikari – Shri Krushna Mohan, Prant Sanghachalak, Awadh Prant.
Varg Karywah – Shri N. Tippe Swami, Karyawah, Dakshin Madhya Kshetra.
Mukhya Shikshak – Shri A. C. Prabhu , Shakha Pramukh, Dakshin Tamil Nadu Prant.
Saha Mukhya Shikshak – Shri Atul Deshpande, Pracharak, Gauhati Vibhag.
Bouddhik Pramukh – Shri Narendra Sharma, Sharirik Pramukh, Punjab Prant.
Sah Bouddhik Pramukh – Shri Uday Shewde, Bouddhik Shikshan Pramukh, Konkan Prant.
Seva Pramukh – Shri Shiv Lahiri, Kshetra Seva Pramukh, Rajasthan Kshetra.
Vyawastha Pramukh – Shri Bhalchandra Kitkaru, Sahakaryawah, Ajani Bhag (Nagpur).
Sah Vyawastha Pramukh – Shri Narendra Bokde, Vyawastha Pramukh, Lalganj Bhag (Nagpur).