RSS 360° Kannada book release: Swayamsevaks mentally prepared to sacrifice lives for the service of Bharatmata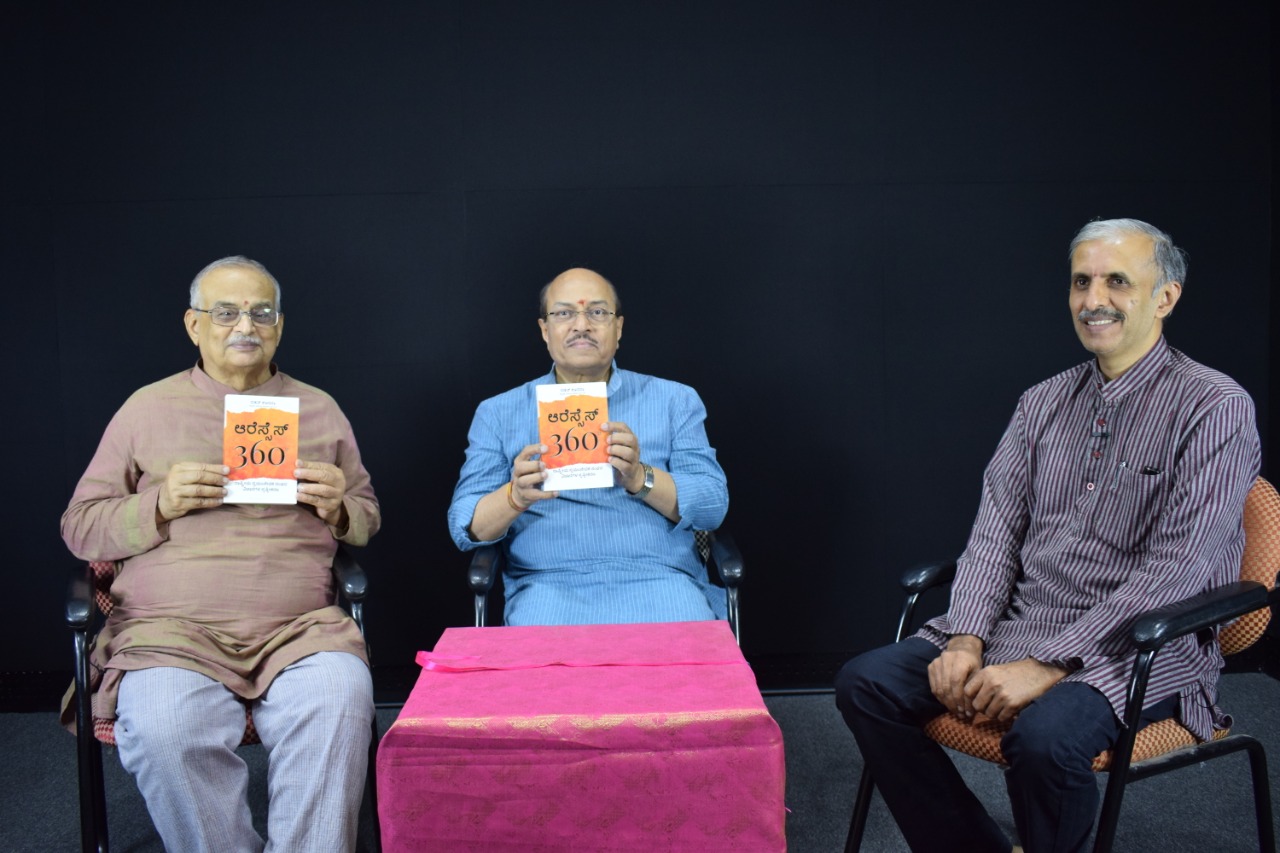 28 Jun 2020, Bengaluru: VSK Karnataka's Samvada Media Centre,
organised the book release of the Kannada version of Sri Ratan Sharda
's RSS 360° today. Eminent speaker Dr. Gururaj Karajagi, Director- Academy of Creative Thinking who has written the foreword, released the book. Kshetriya Sanghachalak of Dakshina Madhya Kshetra(comprising of Karnataka, Andhra, Telangana) V Nagaraj and Dr Karajagi participated in conversation with author of the Kannada version, Sri S S Narendra Kumar. Sri Narendra Kumar is an engineer and one of the trustees of Vishwa Samvada Kendra, Karnataka.
Watch the video of the book release and conversation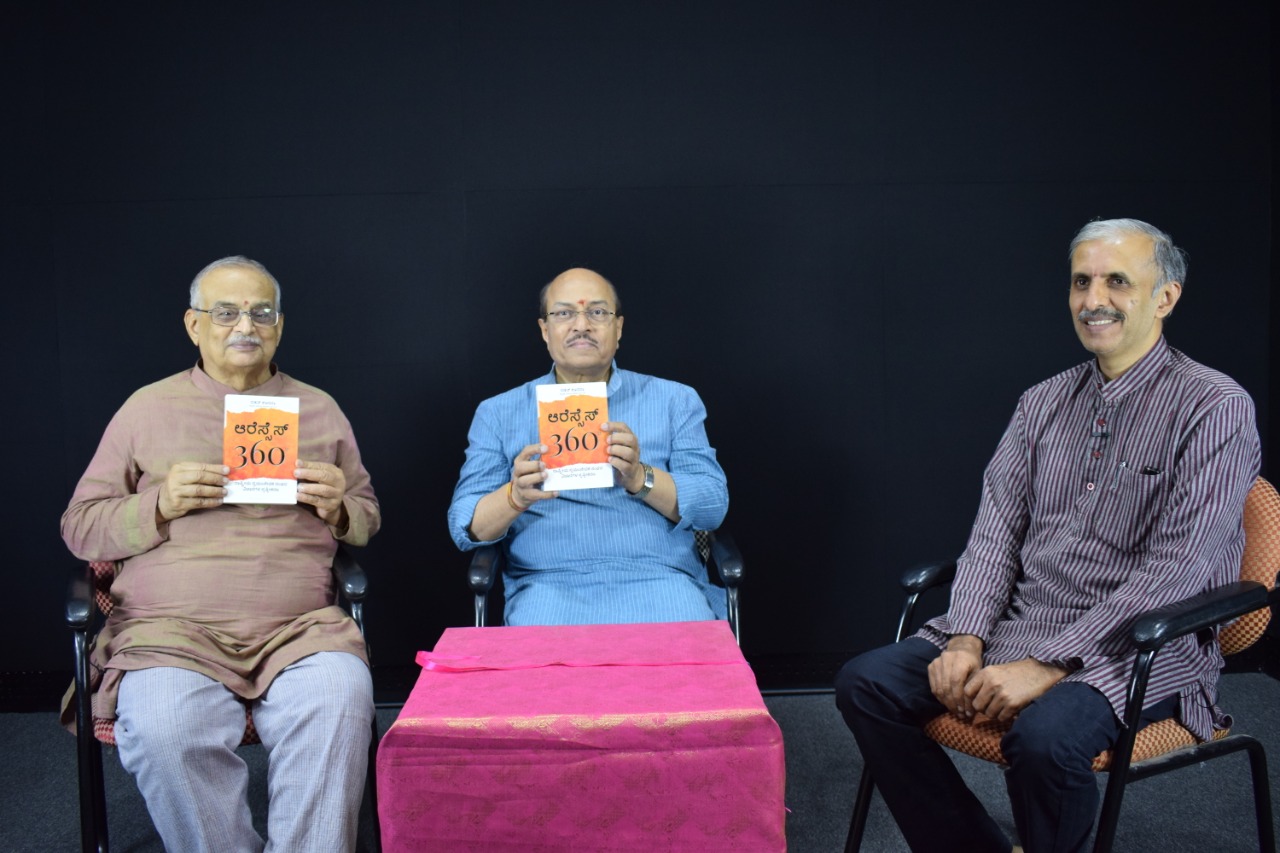 Dr Karajagi spoke high about the book and RSS as an organisation. Among the hundreds of books which get released yearly there are only a few which remain for a longer duration inspiring people and I am very confident this book also falls in the same category he said. Recollecting his memory of a magazine which had put up the then RSS Sarsanghachalak Madhukar Dattatreya Deoras' (Bala Saheb Deoras) picture on the coverpage, he said the article opined that the lakhs of volunteers lined up to the call given by the Sarasanghachalak.
Dr. Karajagi opined that the service to the society, motherland have been the ideals of the organisation. He wished it grew further ahead by bringing into its fold more youth. He expressed his enchantment that the volunteers serve by devoting time and spending their own money in the time when the world is getting materialistic.
Sri V Nagaraj who participated in the conversation spoke about the notorious 1975 Emergency imposed under the Prime Ministership of Indira Gandhi and said that 90 percent of the people arrested in jails then were RSS Swayamsevaks. Answering a question on how the situation in the country was during Mahatma Gandhi's assassination, V Nagaraj complemented Congress for the allegations associated during the ban on RSS.
But the people of the country did not pay heed to such allegations put forth he observed. He attributed the credit to Sangha and the Swayamsevaks who have been working to unite the Hindus and the people of the country have also sensed that the Sangh has always raised the voice against dividing the society. Swayamsevaks, daily in the Sangh Prarthana recite the lines 'Pathatvesha kayo Namaste Namaste'  meaning they were and are ready mentally to sacrifice their lives for the service to Bharatmata, Nagaraj said.
Earlier in the day, author of the English book, Sri Ratan Sharda remembered the day his book was released in Bengaluru through a video message. He observed that Sri S S Narendra Kumar was a man with much experience in the organisation and he was the perfect choice for the translation. He also remembered that the knowledge about RSS among people was way to small for the mighty organisation and that transpired as the reason to write RSS 360°