RSS Karnataka North organises 'Hindu Shakti Sangama' on January 27, 28 and 29, 2012 at Hubli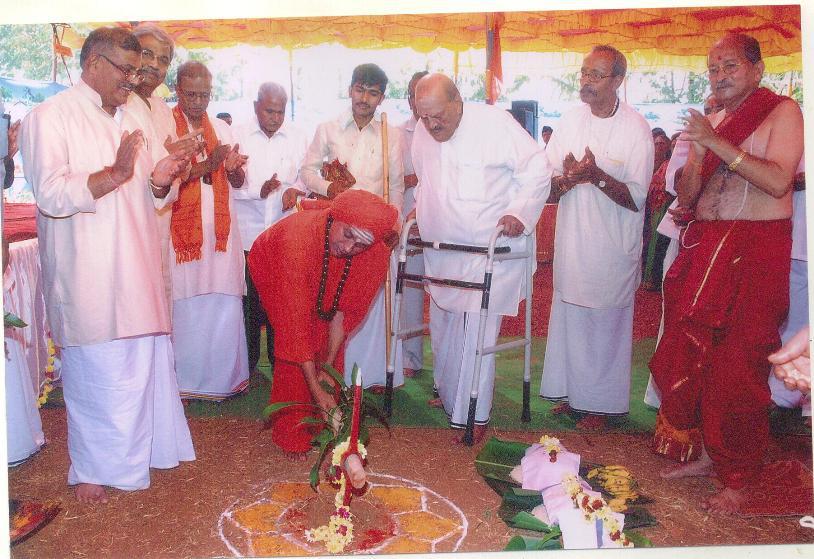 Hubli, Karnataka: Rashtriya Swayamsevak Sangh, Karnataka Uttara Pranth is organizing a mammoth camp "Hindu Shakti Sangama" on January 27, 28 and 29, 2012 at Hubli.  Tens of thousands of Swayamsevaks from thousands of villges and hundreds of towns will participate in the camp in full Sangh uniform (Ganavesha).  Sangh Sarasanghachalak Shri Mohan Rao Bhagwat, General Secretary (Sarakaryvaha) Shri Bhayyaji Joshi (Suresh Joshi) along with other senior leaders of the organization will participate and guide the Swayamsevaks.
Sangh Pracharak Daadaarao Paramarth started the first ever RSS Shakha in Karnataka at Chikkodi in 1935 heralding Sangh Work in the region.  On January 16th, 1937, Dr. Keshava Baliram Hedgewar visited Chikkodi of Karnataka. Year 2012 will be the 75th year of Dr Hedgewar's visit to Karnataka.
In 1996, to provide impetus to social transformation through the expansion of organizational work, Karnatka Uttara Pranth was formed.  In the last 15years, Sangh is spreading its roots with an increased pace. During national emergencies and in the immediate aftermath of natural calamities, thousands of Swayamsevaks have extended their helping hand in a coordinated manner.  During 2009, North Karnataka faced floods due to incessant rains.  More than 2500 Swayamsevaks participated actively in relief operations. In 9 villages belonging to 5 districts, more than 1300 houses are being constructed under the aegis of Sewa Bharathi. 850 houses have been distributed to the flood victims.
Sangh Swayamsevaks are leading many social initiatives in Uttara Karnataka Pranth. Balakalyana Kendra in Hubli for destitute children,  a school for disabled and specially abled children in Gadag, Jagruthi – a self reliance center for destitute women, Ashraya Dhama – a home for destitute children in Bagalkot,  tution centers in more than 18 slums of Gulbarga and Bagalkot, mobile health unit in Guledagudda, effective interventions by Dharma Jagarana in Bidar district to prevent illegal conversions,  programs for forest residents (Vanavasis) by Vanavasi Kalyana in Uttara Kannada and Dharawar districts – are some of the prominent initiatives led by Swayamsevaks of Uttara Karnataka.
Hindu Shakti Sangama to be held at Hubli on 27, 28 and 29 Jan 2012 is expected to enhance self confidence of the society with a renewed hope towards a brighter future. It is also an occasion for Swayamsevaks to reiterate their resolve towards Hindu values.
Programmes:
Jan 26, 11am, Inauguration of Exhibition by RSS Gen Sec Suresh Bhaiyyaji Joshi
Jan 27, 10.45am, Inauguration of Hindu Shakti Sangama by RSS Gen Sec Suresh Joshi.
January 28, 4.30pm Patha Sanchalan route march at major streets of Hubli
January 29, 5.00pm Public Function, RSS Sarasanghachalak Mohanji Bhagwat will address the gathering.