In its three-year work plan, the Rashtriya Swayamsevak Sangh (RSS) has decided to increase its activities in the Northeastern States.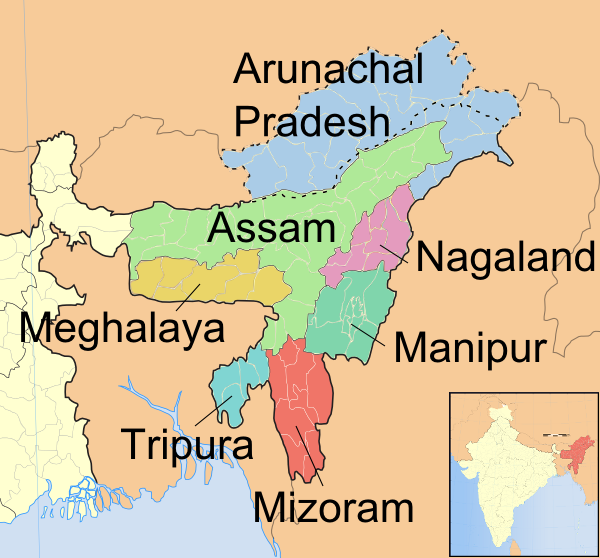 Manipur and Arunachal Pradesh will be  especially focussed on. The Sangh gave its units in these States recognition as provincial units.
Sahkaryawah of Madhya Bharat region of the RSS Yashvant Indapurkar after returning form Nagpur, told media persons about the working and policies of the meetings of the RSS representatives held from March16 to 18 in Nagpur.
Indapurkar said, "Repeating its commitment towards the country's interests, the RSS in a series of meetings held recently in Nagpur, appealed the representatives and all the political parties to put social unity and oneness in the front line. It also issued two proposals for curbing the dangerous provisions of the national water policy formats and the Sangh warned the Centre of the repercussions of implementation of these policies."
He further said that the Centre should help the State governments in solving the disputes between castes and religions taking place in different States. After promoting Arunachal and Manipur as provincial units, the number of unified provinces of the RSS has increased from 39 to 41.
Indapurkar stated that the issues like land and political rights and river water distribution are very delicate and they should be handled by the Centre with consistency and sensitivity. Outsiders (other countries) should not be involved in these matters and more opportunities should be given to domestic industrialists and business houses.
"The country has its internal problems as it is and we do not want to be dominated by companies from other countries as we support domestic dependency," he added.
Source: http://www.dailypioneer.com/state-editions/bhopal/51271-rss-looks-north-east.html