Sanskrit as career option: Uttarakhand initiative 
By Ravindra Saini in Dehradun, ORGANISER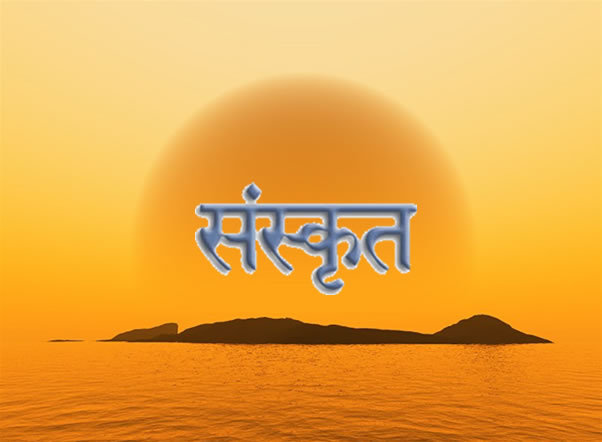 THOSE days have gone when students in Uttarakhand used to think thrice before reading Sanskrit in schools and colleges. The Uttarakhand Government's efforts to make Sanskrit employment-oriented have started bearing fruits and the number of Sanskrit schools and colleges is reaching near 100 in the state. These schools and colleges have not only been granted recognition by the state Government, but the teachers teaching in them are being paid salary as per the government rules. Some of the schools have also been made government aided.
As a result, a large number of students studying in various classes have started opting for Sanskrit as a prominent subject. The simple reason of this attraction is that the students now see a bright future in Sanskrit. In its bid to make Sanskrit employment-oriented, the state government has declared to appoint large number of Sanskrit teachers in schools and colleges.
"Our effort is to make Sanskrit a language of daily use and also in competitions so as to give it due respect. In a bid to promote Sanskrit, the government has decided to confer Rs one lakh, Rs 50,000 and Rs 25,000 cash prizes to the persons who would stand first, second and third in the competition to be organised by Sanskrit Academy," said Dr Buddhadev Sharma, Secretary of Uttarakhand Sanskrit Academy, while talking to Organiser.
Shri Sharma revealed that apart from launching many schemes to promote Sanskrit, a separate Ministry and a separate Directorate have been established for the promotion of the divine language in the state. Chief Minister Shri Ramesh Pokhariyal 'Nishank' is himself monitoring this project.
About one hundred Sanskrit schools and colleges are being run in the state. There is separate Sanskrit University and four other Universities where Sanskrit is taught. The government has started ensuring free mid-day-meal, books and computers and scholarship in these Sanskrit schools. Uttarakhand is the first state in the country to start its websites in Sanskrit. The government has appointed thirty-six Sanskrit translators in all the districts. Two Sanskrit programmers have also been appointed. A separate nodel officer has been appointed to observe the promotional activities in Sanskrit. One lakh students have been imparted two-month long Sanskrit sambhashan training. All the Sanskrit teachers have been trained to teach Sanskrit through Sanskrit medium only.
At the time when there is a race to declare Urdu as second official language to appease a certain section of the society, Uttarakhand is the first state that declared Sanskrit as second official language and took several commendable steps for the promotion of Sanskrit. The students opting for Sanskrit in schools are being granted special scholarship by the Education Department.
Apart from these results on the ground, the scene in the state Secretariat in Dehradun is also different now. A walk in the corridors of the Secretariat gives one a glimpse of something one cannot ignore looking at. All the name plates outside the offices of Chief Minister and Ministers have a different look i.e. in Sanskrit. That is not all. Several signboards on prominent state and national highways are being redone with Sanskrit on top. All these initiatives are being taken to revive the Sanskrit for a larger country audience. Efforts to revive the dying language, are now stretching its roots way inside rural hill towns. There are census data which reveal a high use of Sanskrit in the state. There are many shopkeepers, farmers in this state who still speak and communicate in Sanskrit.
Sanskrit experts posted in this area are holding camps, stage shows and distributing Sanskrit literature to promote the language. The government intends to turn some villages into model Sanskrit Village. The inspiration perhaps comes from a small village named Mattur in Shimoga district of Karnataka where people use Sanskrit in day today communication.
Uttarakhand Chief Minister Shri Nishank said the idea is to educate people in traditional Sanskrit language to a level that communication is possible. A three week long Sanskrit yatra, akin to a road show, touched seven cities. "We are committed in our efforts. We would like people to know our passion for Sanskrit being showcased all around. Since it is the second language, name plates and signboards are being turned into Sanskrit. The two twin holy townships of Haridwar and Risikesh, which are a part of the religious circuit attracting several lakhs of tourists from across the globe every year, have been declared Sanskrit cities. Here Sanskrit camps are held regularly by experts to create a liking for the language. Various songs, dance and drama contests are being held to promote use of Sanskrit. On August 27, an information and entertainment CD on Sanskrit rhymes, vedic songs, stories will be released by former Union HRD Minister Dr Murli Manohar Joshi in a bid to firm-up efforts to revive Sanskrit," said Chief Minister Shri Nishank.