'Sarhad ko Pranam 2012': A unique program to create awareness on India's national borders, by FINS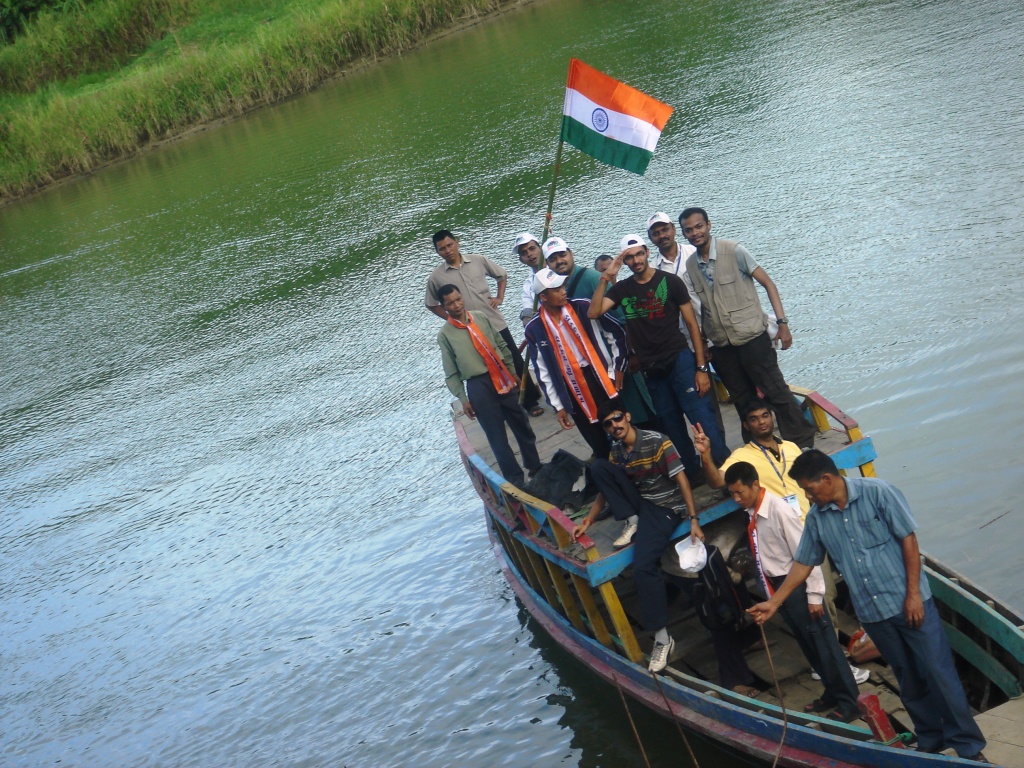 Bangalore November 24, 2012: "Sarhad ko Pranam 2012" is a unique program in creating awareness about our national borders organised by Forum for Integrated National Security (FINS). India's land border runs 15106.7 kms and it is acro
ss this length that selected youth from different states of India are travelling from 19th to 23rd November 2012. They will be meeting the soldiers at the border posts, interacting with local administration and people residing in the border areas.
More than 10,000 young men & women of various backgrounds have come together for this initiative. The youth come from more than 800 towns and villages and have had the opportunity to interact with soldiers & administrators in more than 469 border posts and are going back home with a lot of information about our borders. 88 base camps were created for this huge group to meet, assemble and proceed to various posts.
In the interest of national security, national pride, respect, integrity and unity, it is imperative that Indians are aware of what happens in the border areas. It is this information & vigilance that we need to share with the relevant authorities and the state and central governments. This will enable them to perform their duties and protect our nation state from being dissected and bifurcated.
Increased terrorist attacks, naxalism, cross border infiltration, arms smuggling along the porous sections, all these necessitate strong and immediate action to protect the national security.
While the above measures are taken, we must simultaneously establish a continuous communication process between the residents of border villages & towns and the local administration.
Communication with military and para military forces along with local judicial & administrative authorities must be synchronized with state of the art equipment and a process established.
Both the houses of Parliament have voted on 14th Nov 1962 and 22 Feb 1994 to evacuate infiltrators and protect our common borders that we share with China and Pakistan. We need to ensure that this is implemented with immediate effect.
National Security of the country, independence and sovereignty stands a threat. Therefore, it becomes even more important for us to inspect and solve the issues revolving around National Security.
In order to keep our borders and boundaries secure, it is important to ensure there is no neglected approach in those areas. For this, we need to adopt a holistic approach towards development. Water, electricity education, health care, hospitals, defense, social development, caste, religion and gender up liftment, everything needs to be considered. Both the centre and state need to work in cooperation.
Illegal immigration, terrorism, naxalism, Maoism etc are all a threat to national security, integrity and development. The government should not breed them, but look at uprooting them entirely. With this, we shall be recognized for a strong government that is capable of ensuring our own security.
FINS has urged the nation and media to work together to build an equal, unified and strong society in order to ensure security, independence, respect and development. And hence, FINS requested the government to allow every citizen to spend one day in 5 yrs at the borders of our country.
The Photo Gallery: