"Scale of corruption in society is a matter of serious concern" says Dr Manmohan Vaidya in Bangalore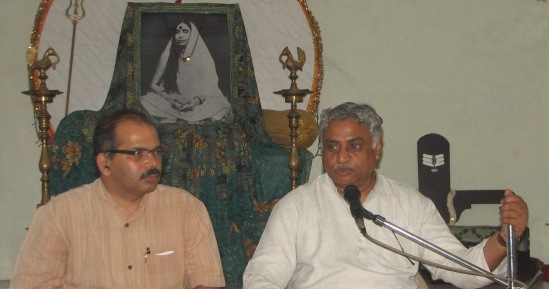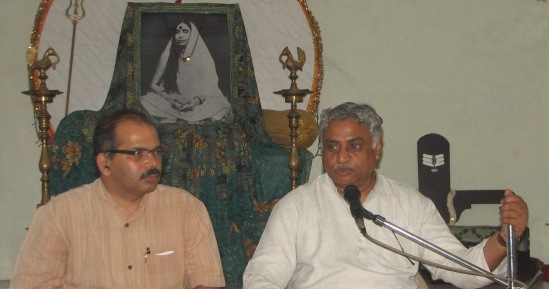 Bangalore:  "Corruption, today has grown to a large extent, the scale of corruption in society is a matter of serious concern. Rashtriya Swayamsevak Sangh will support all genuine attempts to fight against corruption" says Dr Manmohan Vaidya, Akhil Bharatiya Prachara Pramukh of RSS  today.
He was addressing  in an Intellectual meet, on a topic Jan Lok Pal Bill, organised by 'Manthana' an intellectual forum of Vijayanagar, Bangalore.
Dr Vaidya said, "RSS has already passed a resolution against corruption in recently held Akhil Bharatiya Pratinidhi Sabha at Puttur. RSS demands transparency in governance at all levels. whatever the law or Act which may be passed by any government, until the people are not keeping themselves non-corrupt there is no scope for a change. So there is a need of transformation at individual level to have a good character of a responsible citizen. Since individuals create society and from society a nation is built, the common man should possess all good manners first to daclare war on corruption"
"Political issues and the Politics itself is capturing maximum space in social life. The officers of all Public office  should show a courage to fight against corruption. CBI, a major investigative agency of India is still showing hesitation in case of Hasan Ali case, even after a warning from Supreme Court. Hence all offices of public life should show a courage against spreading nature of corruption. TN Sheshan after becoming Chief Election Commissioner has set an example of being courageous over corruption in elections. After his tenure he has left such model footsteps by which rest of the election commissioners  are working with a courage to minimise corruption in politics. We need people with strong courage and conviction on corruption-free communications.", Dr Vaidya opinioned.
Delivering a key-note address, VS Hegde, noted advocate,  said that " politicians are resisting in passing the bill since 1968 because of a fear that if they pass anti-corruption bills, they themselves will be punished at later intervals. Lokpal bill though underwent so many modifications since the time it was put forward, it is still a snake without teeth. To make it more powerful and effective, the demand is for passing Jan Lok Pal Bill instead of Lokpal Bill. We should give proper protection to all whistle blowers, who indulged in fighting against corruption. Corruption at government and even at non-governmental sector also should be tackled with specific legal routes. Unfortunately, politicians are not showing enough courage to pass Jan Lokpal Bill"
The Seminar was attended by a select audience in the premises of Sri Sharada Adhyatma Mandir at Vijayanagar organised by Manthana-Vijayanagar  at Bangalore.