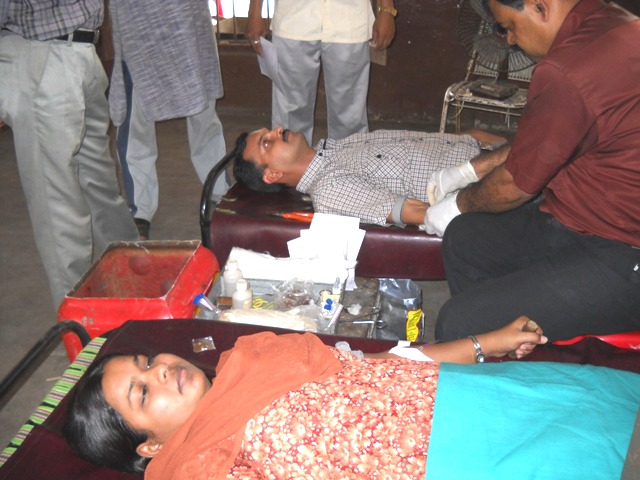 Amritsir: The protesting junior resident doctors at the Government Medical College today set up a parallel OPD (Out Patient Department) system to see the patients who were facing problem in getting the medical services because of the strike by the doctors.
The Junior Resident Doctors Association (JRDA) on this occasion distributed free medicines to the patients. More than 250 patients were treated at the free medical camp organised by the JRDA with help from Sewa Bharti, an NGO, outside the Guru Nanak Dev hospital. 
The JRDA Vice President, Vivek Tomar, said, "The patients were facing inconvenience because of the strike. We have never intended to disturb the services for the poor. We have decided to see patients while on protest."
He added that the junior doctors are adamant to fight the battle till the end. "We would try to meet the Chief Minister tomorrow. If he accepts our demands we would called off the strike then and there."
The JDRA in order to support of the general public also distributed eatables among the patients admitted to the Guru Nanak Dev Hospital.
Source: http://www.sewabharathi.com/2011/12/free-medical-camp-organised-by-jrda.html