VHP Congratulates Modi over historic win, calls him 'AJEY PURUSH', compares with Shivaji Maharaj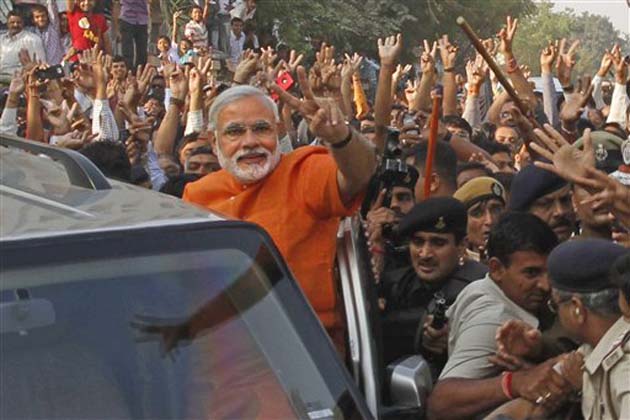 New Delhi December 20, 2012: Vishwa Hindu Parishad today praised the leadership skills of Narendra Modi and wholeheartedly congratulated him on the occasion of massive win in Gujarat Assembly elections today.
In a press release, VHP Veteran leader Ashok Singhal has called Narendra Modi, the man of the moment as 'Ajeya Purush'. Singhal has compared Narendra Modi to Chatrapati Shivaji Maharaj, who went unbeaten over 450 battles during his time.
Clouds of suspicion created by the media were melted through this press statement. Earlier media created a myth that Sanghparivar and VHP is against Narendra Modi.
Please find the press release attached below:
Shubhkamna Sri Nrendra Modi-VHP.pdf