Baba Ramdev starts 1 lakh km long 'Mahasangram Yatra' against black money issue from Jhansi, UP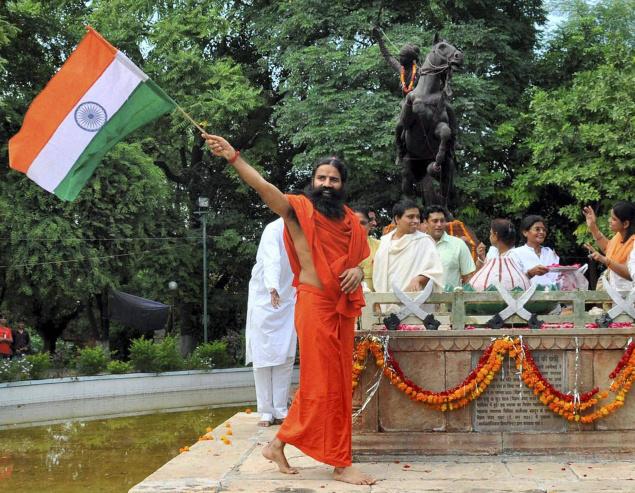 NEW DELHI: Yoga guru Baba Ramdev will embark on a "1,00,000 km long yatra" on Tuesday from Jhansi in Uttar Pradesh 'to awaken people about corruption and black money'. Earlier, Ramdev paid rich tributes at the samadhi of Rani Laxmi Bai on arrival in Gwalior on Monday. Then he left for Jhansi.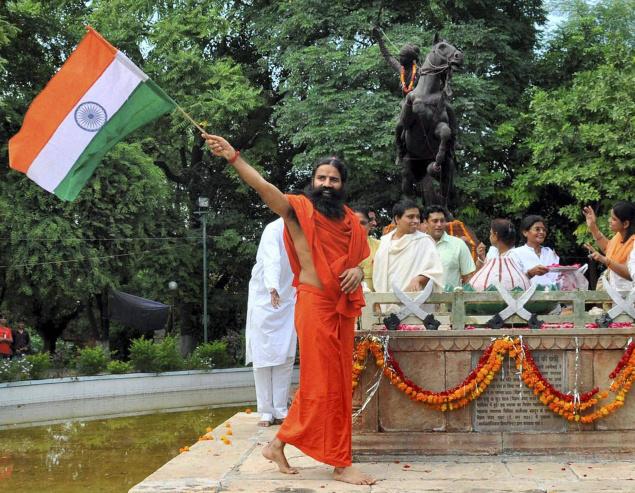 The Yoga guru told reporters on this occasion that there were "two kinds of people in this country, honest and traitors". He claimed that all honest people were with him in his fight against corruption and black money.Aim of theyatra was to awaken people on the issue of "Rs 4,00,000 crore black money stashed in the foreign countries", he said.
The yatra will end in Prayag, Uttar Pradesh.
When asked whether he feared that Centre would deal with yatra the same way it dealt with his agitation in Delhi, Ramdev said the government had learnt its lessons, and would not repeat the Delhi act.
The fight against the corruption was like a "religious war" to him, he said.
Source: TOI