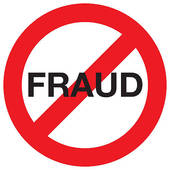 The Delhi High Court has granted divorce to a Hindu girl under the Special Marriage Act, finding truth in her statement that she was fraudulently made to sign papers by a Muslim youth which later turned out to be registration of marriage and conversion certificate into Islam. The girl and the youth were friends. She had taken his help to get membership of a library in Jama Masjid for which he persuaded her to convert to Islam. It was under this pretext that he made her sign and execute certain documents.
"This court does not find any illegality or perversity in the reasoning given by the learned trial court in accepting the case of the respondent (woman) that she had never adopted Islam religion and there was no proper solemnisation of marriage between the parties," Justice Kailash Gambhir said while upholding a trial court's decree of divorce.
Dismissing a petition filed by a man for setting aside the trial court's order, the court rejected his argument that the woman – being an educated person – knew about all the documents she had signed and the registration of marriage was done with her consent in November 2005.
The man later claimed that by virtue of the registration of marriage and conversion certificate, she became his wife.
For more on this news, kindly visit http://www.hindustantimes.com/Duped-into-conversion-woman-gets-divorce/Article1-683721.aspx