New Delhi, September 6, 2012:  A simple, brilliant & upright ABVP youth Sachin Gopalan was hacked to death in Kannur – Kerala. He was attacked in the college by amob of Jehadis & was severely injured. He succumbed to the injuries. He was a committed & service-oriented worker of ABVP.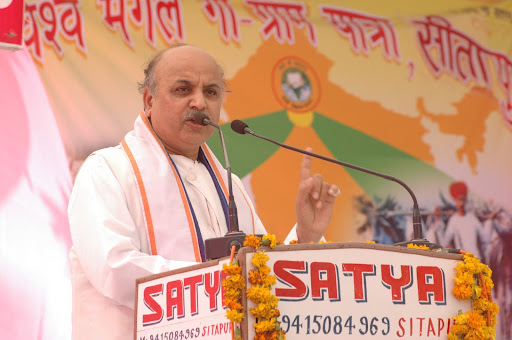 Reacting to the brutal killing of Kerala's ABVP activist Sachin Gopalan, VHP International Working President Dr Pravin Togadia said, "It has become rampant in Kerala these days that such Jehadi mobs associated with SIMI, Popular Front or other Jehadi organizations in a broad day light have been butchering Hindus. Popular Front takes out armed marches in Kerala & the Govt has been watching mutely. Youth like Sachin are the bright future of Bharat. Instead of giving them good opportunities to come up in life, the Govts have not been able to even protect their lives. Such targeted killings of Hindus who do great service to the society are the vicious plans of the jehadis to terrorize Bharat's Youth. But they will never succeed in it. One Sachin Gopalan is gone but there are millions of Sachin Gopalans. Hindus will democratically & legally fight the injustice."
ABVP, BJP, VHP & other Hindu organizations observed total Band in Kannur. The shutdown was total & spontaneous by people.  Educational Institutions in Kannur District were also shut in protest of the brutal murder of Sachin Gopalan. VHP demands immediate arrest of all those who are responsible for Sachin's murder. VHP also demands total ban on Popular Front of India in the interest of Bharat's safety & security. VHP also appeals people not to purchase anything from Jehadis, Bangla Deshi Infiltrators & Cow Butchers.