Mangalore geared up for Mega RSS Convention 'Vibhag Sanghik' on Feb-3, Bhagwat to address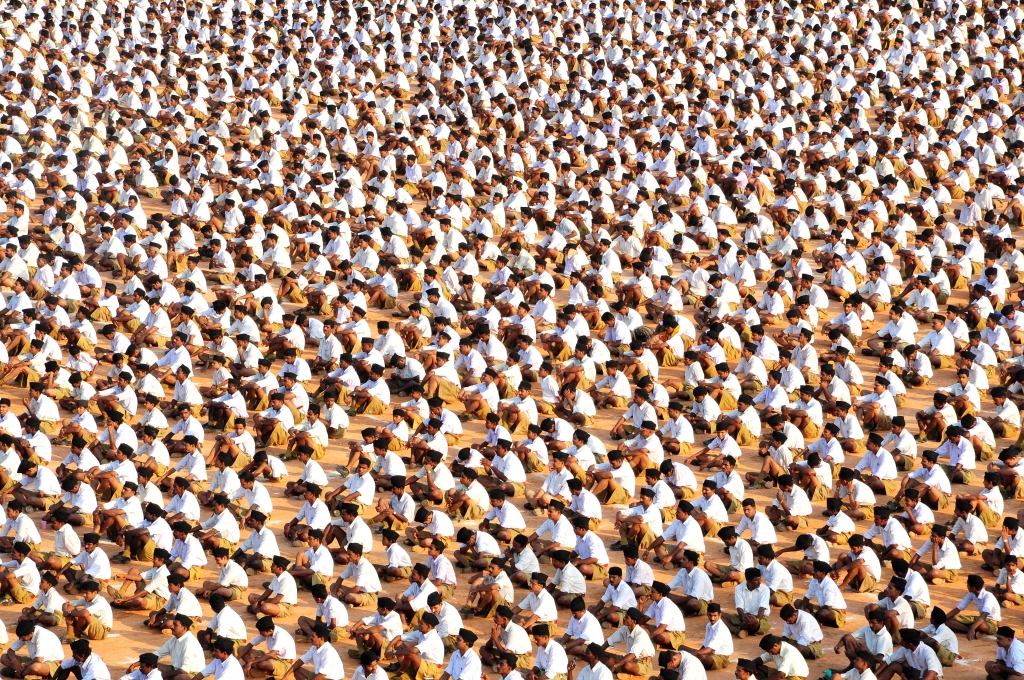 Please Note: RSS Sarasanghachalak Mohan Bhagwat's speech will be webcasted live in

www.samvada.org

from Mangalore Vibhag Maha Sanghik venue on February 3, Sunday at 4.30pm onwards.
Rashtreeya Swayamsevak Sangh, Karnataka
#74, Keshavakrupa, Ranga Rao Road, Shankarapuram, Bangalore 560004
PRESS RELEASE:
The RSS unit of Mangalore has organised a mega convention 'VIBHAG MAHA SANGHIK-2013' on February 3rd, Sunday, 2013 at Kenjaru Grounds near Bajpe Airport, Mangalore.
The 2 hour event will begin at 4.30pm and conclude at around 7.30pm.
RSS Sarasanghachalak  Dr Mohan Rao Bhagwat will participate, to address the gathering of swayamsevaks.
Begun in 1925 at Nagpur, the RSS had its first Shakha in Mangalore in 1940. In last 7 decades, the growth and acceptance of Sangh in Mangalore is notable, has reached for almost 80% of the villages. The Mangalore Vibhag comprises 3 revenue districts namely Dakshina Kannada, Udupi and Kodagu. Also, the Kannada spoken areas of Kerala's northernmost Kasaragod district are also included in Mangalore Vibhag of RSS.
Through various social service projects run by RSS and Sangh inspired organisations, Mangalore Vibhag shows an exemplary model of Graam Vikas, (the schemes on rural development) especially noted villages like Idkidu, Palthaje etc.  Swayamsevaks are running social projects ranging from education to health and agriculture to cooperative sector in Mangalore Vibhag.
 RSS Mangalore Vibhag has organised the mega event Vibhag Maha Sanghik to commemorate Swami Vivekananda's 150th birth year in a different way.
INVITATION TO MEDIA:
RSS invites all media institutions including print, electronic, web for reporting the RSS Maha Sanghik on Sunday February 3rd 2013 at 4.30pm. A press vehicle has been arranged at 2.30pm from Mangalore City, near Hotel Woodlands, Bunts Circle to the programme venue.
Contact : 09480582027,  09880621824,  09742670341
Thanking you,
 with regards,
M Venkataram
(Pranth Sanghachalak)
 Date: January 31, 2013, Bangalore.