Mumbai July 17: Rajya Sabha MP and BJP National Vice President Shri. Balavant Apte (also known as Bal Apte or Balasaheb Apte) is no more. He was 74 years old. He was one of the key ideologues of Sangh Parivar and has graced many posts during his lifetime, including the post of National President, Akhil Bharatiya Vidyarthi Parishad.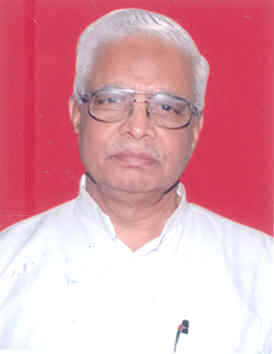 Balasaheb Apte had been actively involved in the legal process of the Ram Jambhoomi movement. He shot to fame as he was appointed to frame a report on the reasons behind the Bharatiya Janata Party's loss in the general elections of 2009. The report gained fame as the "Bal Apte Report" which was a bug critique on the functioning of the party. The report also indicted many top leaders of the party in an indirect way.
Always known for his unassuming attitude and down to earth nature, Apte rose from very humble beginnings in life. BJP President Nitin Gadkari has expressed his heartfelt condolences at the demise of Bal Apte. Described him as a friend, philosopher and guide, Gadkari said that Apte's death is a personal loss to him.
Bal Apte was a member of the BJP Parliamentary Board and was elected twice to the Rajya Sabha from Maharashtra. The National President of ABVP, he was actively involved in the organization for 38 Years. He has also served as Additional Advocate General in the State of Maharashtra. Apte also headed the panel constituted in 2002 for the BJP to select ideologically committed workers from the Rashtriya Swayamsevak Sangh to contest elections and work for the BJP.